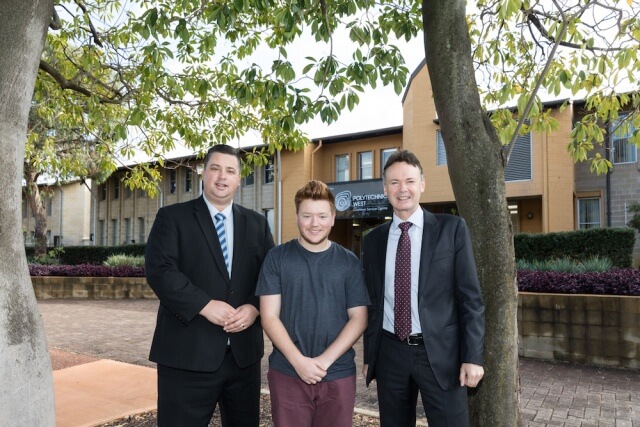 Premier Mark McGowan announced TAFE fees have been frozen to allow more West Australians to gain skills they need to help them secure jobs and lead to growth of the state's economy.
The announcement was made earlier this month and was welcomed by Member for Southern River Terry Healy.
Mr Healy said it was an election promise, which the government had delivered on.
"The increase of the fees in the first place was irresponsible by the previous government," he said.
"The freezing of the TAFE fees allows local residents in my electorate know they can save."
Mr Healy said local residents were affected by the increase in TAFE fees by the previous government.
"We have already let down several years of young people who couldn't afford the debt that TAFE represented," he said.
"It wasn't a matter of getting a loan, many of my community couldn't afford to repay the debt so seats at TAFE went empty.
"This will disadvantage my community for many years to come."
Gosnells resident Chris Lesiter, 18, is currently enrolled at the South Metropolitan TAFE in Armadale.
Mr Lesiter said he is studying a Cert III in Community Services.
"The news of freezing TAFE fees is really good," he said.
"It's nice to know that it's not going to get any worse."
The TAFE fee freeze means there will be no further increases to TAFE fees in the government's first term.
The cost of the freeze is estimated at $11.8 million over four years and will be paid for by the new foreign buyers surcharge as promised.
Mr McGowan said the government recognised the importance of TAFE in preparing young Western Australians for the best possible start to their working lives.
"The huge increase in fees have prevented young Western Australians from getting the training they need to enter the workforce," he said.
"This announcement will encourage Western Australians into training to create more opportunities in important industries."
Opposition leader Mike Nahan said the previous government implemented important reforms to make the TAFE sector more sustainable.
Dr Nahan said it was interesting to note the new Labor government had not announced any changes to those necessary reforms and they have not lowered any fees.
"The new government is also imposing a new tax to fund the freeze," he said.
"Despite saying before the last election they would not introduce any new taxes."