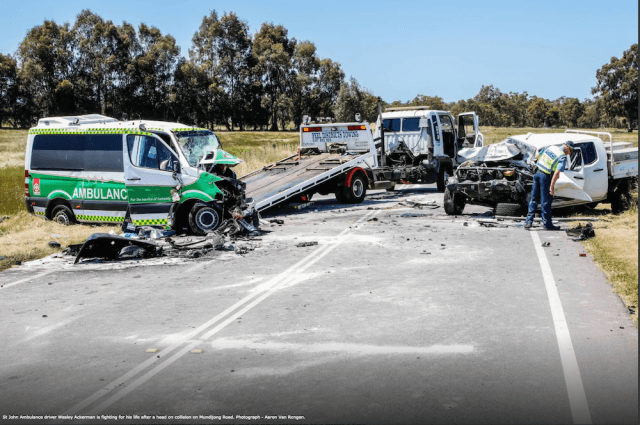 Walter Ten Haaf appeared at the Armadale Magistrate's Court this morning and it has been alleged he was under the influence of methamphetamines at the time he crashed into an ambulance on Mundijong Road last November.
The crash left Serpentine Jarrahdale ambulance driver Wesley Ackerman fighting for his life and his work partner Sharon Price badly shaken with injuries.
Mr Ackerman is now on the road to recovery and Ms Price has returned to work.
She was also acknowledged for her actions at an award ceremony recognising St John Ambulance paramedics earlier this year.
Mr Ten Haaf is due to appear at the District Court on July 14.