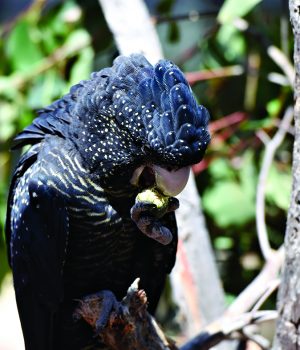 Kaarakin Black Cockatoo Conservation Centre was one of 32 charities benefitting from more than $750,000 in grants to help create moments of happiness and possibilities for young Australians.
The conservation centre placed an application for a grant thanks to a funding boost from the Coca Cola Australia Foundation.
Sales coordinator Liza Kunze said she nominated Kaarakin because of her personal commitment to animals and conservation of the environment.
"I proudly volunteer at Kaarakin weekly," she said.
"Both on the ground rescuing and caring for cockatoos.
"I feel it's essential to do what we can to help halt the decline of these endangered birds which are only found in WA."
Ms Kunze said the funding would allow Kaarakin to continue its work in protecting three species of black cockatoos and educate the community on how they can help.
CCAF chairman Malcolm Hudson said he was delighted to support such a diverse range of causes.
"From scout halls, literacy programs and conservation projects to camps for young people with special needs," he said.
"There is so much great work happening in local communities to bring happiness to our young people.
"It's work we're incredibly proud to support."
The funding will also allow Kaarakin to hire its first ever education officer Julie Loxton.
Ms Loxton will be responsible for implementing an education program, which will see schools from across the state, attend information sessions at the centre.
The Kaarakin Centre will be open to the public on May 13 and 14.
For more information or to book a tour call 0421 280 376.