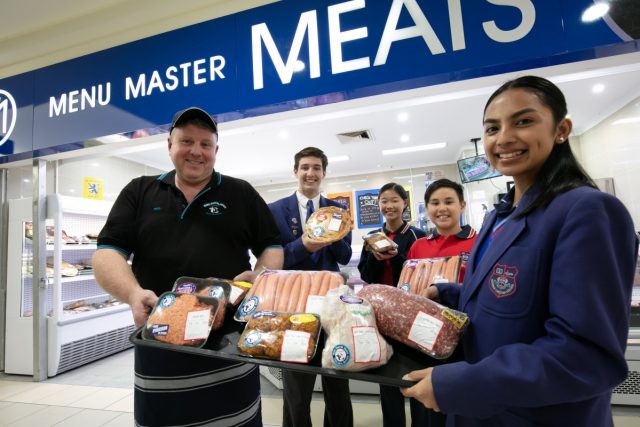 Local students have responded to the needs of families struggling through the health crisis.
Providence Christian College students have stepped up with an initiative that kicked off three weeks ago to provide ongoing "Packages of Hope" to families around the Southern Metropolitan suburbs.
More than 30 families in the community received the packages, including a family in Gosnells whose home was razed by a fire a week ago.
Packages consist of nonperishable items that include, rice, pasta, soups, canned foods, cereals, sanitary products, and now meat, fruit, and vegetables.
A "pantry" has been developed and stocked by students at the school from donations received from the college community.
The whole college community from kindergarten to year 12 are bringing food stuff to stack the pantry and a dedicated group of 15 students along with several other staff volunteers from the secondary college are preparing the packages.
Local year 12 student Jackson Halse said he joined the initiative after hearing stories from families struggling amid the health crisis.
"It is very satisfying to know that families who are finding it hard are being helped," he said.
"There will always be needs in our community and we hope to continue beyond this COVID-19 pandemic where possible."
The owner of Menu Masters in the Forest lakes shopping Centre, Paul Verity has also joined the school initiative and is assisting greatly with meat products to be included in the Packages of Hope.
"I have done pretty well through this time, I thought this was a great initiative and wanted to help out where possible," he said.
Chaplain Dave Yardley said students and staff felt passionately committed to caring for people.
"No matter who, showing God's love, and bringing a spark of hope and compassion into the community of which we are a part," he said.