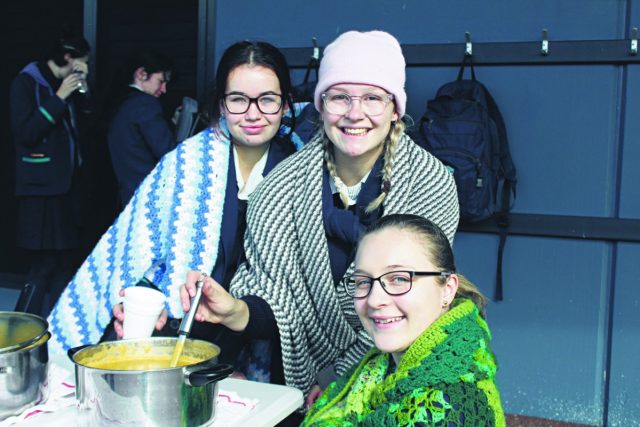 Students from Serpentine Jarrahdale Grammar School will brave the chilly winter temperatures next week and spend a night under the stars to raise awareness for homelessness.
The annual Anglicare WA School Sleep Out, which will be held at Optus Stadium on August 3, aims to give students a first-hand experience about the challenges faced by young disadvantaged West Australians.
School service captain Angela Gossage said she was excited to rough it out during the 24-hour event to get a glimpse as to how many homeless people in Perth live every day.
"Living with the bare minimums for a night will test the resilience of many young people but overall I hope it teaches them a valuable lesson," she said.
School captain Cade Owen attended the event last year and said it gave him a new insight into the life of homeless people in Perth.
"Before attending the event I always believed that the homeless were at fault for their situation and that they are the only ones who can pull themselves out of poverty," he said.
"However just by going to one Sleep Out event and actually experiencing homelessness in a simulated environment completely changed my outlook.
"I was cold, uncomfortable and exhausted for most of the night but now I can understand how hard it must be for those that sleep on the street every night."
All money raised will go to Anglicare WA's mobile youth outreach service Street Connect.
Visit anglicarewa.org.au.