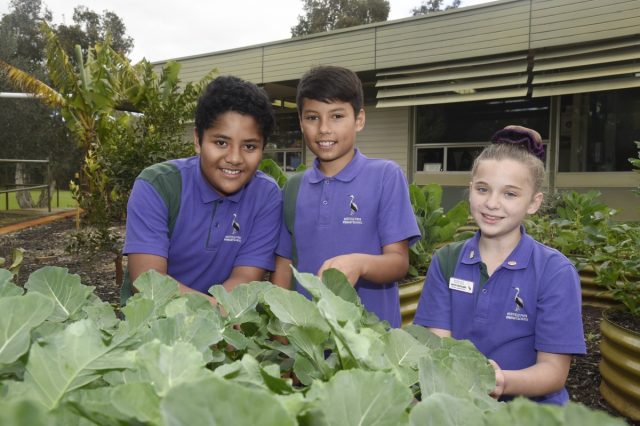 Bok choy, silverbeet, carrots, beetroot, tomatoes and peas – the kitchen garden at Westfield Park Primary has it all. 
The scrumptious garden was first planted at the Camillo school in 2009 as part of the Stephanie Alexandria Kitchen Garden program, which seeks to encourage an understanding of the process that brings food from field to plate. 
Since then the garden has grown immensely with students and staff encouraged to pick and taste the produce at recess and lunch breaks throughout the school day. 
But for principal Steve Soames the garden provides much more than just a tasty snack.
"The children learn a tremendous amount from the kitchen garden," he said. 
"The garden encourages critical thinking, teamwork, an understanding of cause and effect and increased levels of observation. 
"The use of the garden is designed to be fully integrated into the curriculum as it offers infinite possibilities to reinforce literacy, numeracy, science, cultural studies and all aspects of environmental sustainability." 
Mr Soames said students help maintain the garden alongside volunteer Ian Chapman and also cook with the ingredients while learning about the health benefits of fresh, seasonal food.
When the garden is overflowing with surplus produce, it is opened up to the school community to ensure nothing goes to waste and more children are provided with a good, nutritious diet.