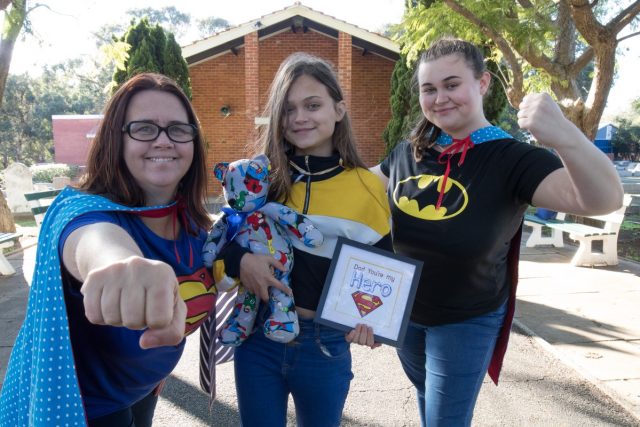 With Father's Day fast approaching a local not-for-profit group has decided to switch its focus to all things superhero for its next community market. 
Markets by the group were held monthly at St Mary in the Valley and twice a year at Kelmscott Plaza but this month's creative community event will certainly have something for everyone. 
Event organiser Angela Prebble said everyone had a hero they looked up to and for many people that hero was their dad. 
"This month's theme is all about heroes and everyone is encouraged to come dressed up and join in the fun," she said. 
"We have handmade items stalls, repurposed denim, towels sets, microwave fabric bowls, doggie treats, cushions, pottery, art, woodwork, patchwork, natural products, beauty, shopping bags, crochet, embroidery, cards, jewellery, sewing, drawings, candles, baby products, reusable products and yummy cakes." 
There will be a sausage sizzle alongside other food and drink options. 
The market will be held this Saturday from 10am to 2pm at St Mary in the Valley Hall in Kelmscott.
For more information visit the Creative Community Market Facebook page or call 0418 457 133.