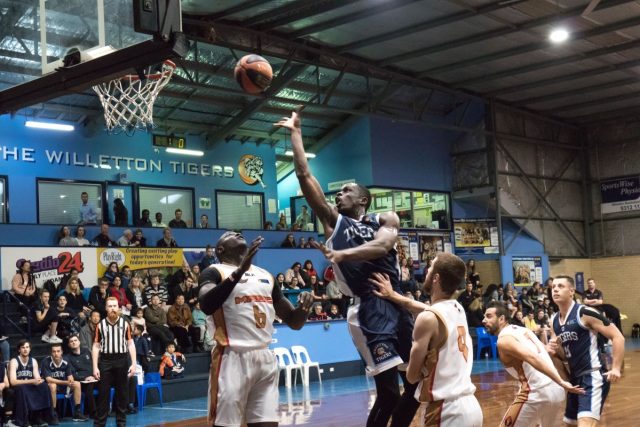 The Willetton Basketball Association (WBA) re-opened the Willetton Stadium on May 25, following the state government's phase two easing restrictions' roadmap.
In line with the current restrictions on indoor sporting stadiums, the WBA were granted permission to have a maximum of 20 people access a hall– which is equivalent to four full size basketball courts.
During this phase all activity is to be non-contact with no scrimmaging or game play approved.
WBA chief executive Mark Winnett said the roadmap to resumption at Willetton Stadium marked a very positive step for the basketball community.
"We are able to re-open, albeit in a very restricted capacity but ultimately there is still a fair way to go until we will be back to our previous full operational status," he said.
"Unfortunately, this does not allow the opportunity to accommodate the number of domestic teams that would normally utilise the stadium for training purposes.
"The current restrictions in place around social distancing, training protocols in place and allowable numbers would not be favourable for these teams to recommence training as for example parents would not be permitted into the facility.
"I stress the need for patience by our basketball community as we as an association continue to work closely with Basketball WA, the state government and the City of Canning in relation to each stage and how we can best operate as each stage becomes further known."
While domestic teams won't be able to train during this time, domestic clubs will be provided with a timeline to work towards resumption of competitions.
A number of activities will resume including some casual shooting of hoops from Monday to Friday between 12.30pm and 3.30pm, with only a 40-minute slot permitted.
All casual hoop shooters will be required to bring their own ball and must book in advance.
The Tigers Elite Training Program aimed at WABL players will resume from 6.30am to 7.30am and badminton, yoga and the Tigers Café on site will also be offered and must adhere to a number of social distancing protocols.
Willetton Tigers WABL teams will be able to conduct a 40-minute training session at the stadium starting from May 31.
Willetton Stadium's grand opening, previously scheduled for late-March, will be announced later on this year.
For bookings and requirements call 9310 3388.