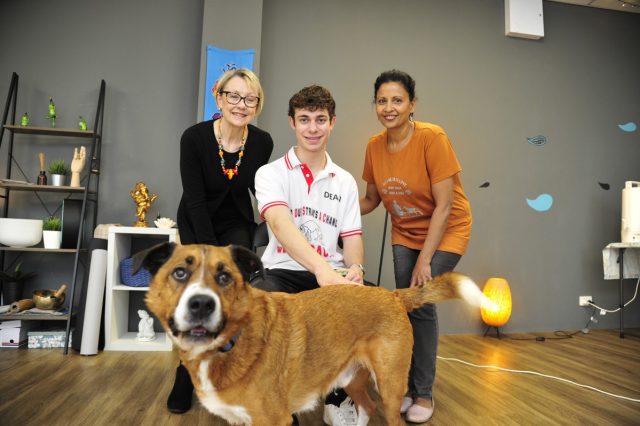 Local yogi's and dog lovers combined zen forces last month to raise funds for local initiative, Give Our Strays a Chance (GOSAC).
Huntingdale yoga studio, Yoga Flourish organised the event with GOSAC founder Dean Morris, to get the community together and raise support for his charity, which aims to get stray dogs off the streets and into loving homes.
Locals turned out to listen to Mr Morris and other guest speakers from Yoga Flourish, the RSPCA and Woofing Wonders speak about yoga principles and how they connect to animal rescue, as well as rescue stories and healthy diets for dogs.
Through the event Mr Morris was able to sell more copies of his recently-published book, "Saving the World One Stray at a Time," which shares his journey in animal rescue and explains how young people can be more involved in their communities, with all funds going back to the charity.
Mr Morris' own dogs Otis and Hooch made a debut for some pats, providing much zen energy.
"The best part of the day was just watching everyone from the local community come down to be involved," Mr Morris said.
"It is so important to raise awareness of rescuing and having a great involvement from the local community is so important and awesome to see."
Mr Morris says more events are in the works, beginning with a GOSAC adoption day at Forest Lakes Shopping Centre on October 9, 11am to 2pm.
"There will be dogs looking for a new loving home so if anyone is looking to have a new addition to the family this is the time."