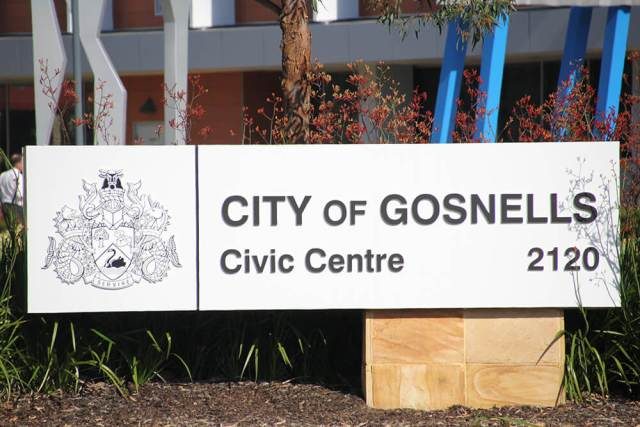 In an email sent out to all councillors in the City of Gosnells, the mayor said he was planning to host a $20,000 mayoral dinner in June 20– but it did not go ahead.
Councillor Glenn Dewhurst previously objected to the dinner passing a motion not to host the Annual Civic Dinner and imposing a moratorium on elected member attendance at interstate conferences and events during 2020/21 financial year.
"I wanted to bring this to the attention on behalf of all the councillors to the ratepayers, that we are being feasible, that we are being responsible and we are doing the right thing," he said.
"With COVID-19 and those who have been struggling, I thought it was poor form to hold a feast."
The motion not to host the dinner was lost five votes to six.
The motion on the moratorium on elected member attendance at interstate conference was lost four votes to seven.
However, according to the city, the dinner was cancelled because of the coronavirus pandemic.
Councillor Sarah Patterson, who supported the motion not to host the dinner, said that if she was not in council, she would be thinking that a mayoral dinner would be crazy considering the current crisis.
"I would be thinking how terrible, that you would have the audacity to spend our money on a $20,000 dinner and drinks," she said.
"A mayoral dinner intent is to provide advocacy for our city, to invite politicians and to be able to fight for the things that we want."
Mayor David Goode confirmed the $20,000 dinner would not go ahead.
"The Annual Civic Dinner recognises individuals, organisations and other stakeholders who have contributed significantly to the success of the city in the previous 12 months," he said.
"This year's event has been cancelled; however, the format of previous Annual Civic Dinners usually includes background music, a meal and small thank-you gift, such as chocolates."
Normally the city would have invited a number of people, including local federal and state members of parliament, mayors and chief executive officers of neighbouring local governments, members of the business and wider community as well as volunteers and representatives of community groups, freemen of the city, Patricia Morris and Dr Robert Isaacs, and the city's elected members and executive team.
It is understood $12,500 was allocated in the 2019/20 budget for dinners held before council meetings, while the City of Canning allocated $15,000.
The majority of the public's response on social media also showed that residents felt like the dinner should not go ahead and some even said that it should be cancelled permanently.
Local resident Ronald Tan wrote on social media that the mayor should explain to the ratepayers why they should pay for what he called, an "indulgence".
"Ratepayers should take a more active interest in council elections," he said. Another resident Val Gilbert said there was no need for a mayoral dinner at all.
"This is the whole problem with councils," she said. "Councillors are paid to do a job, there is no need for these sorts of perks.
"Many low-income earners paying their rate work in jobs that don't even get to go to the work Christmas party without paying it themselves.
"The time of entitlement needs to end immediately."