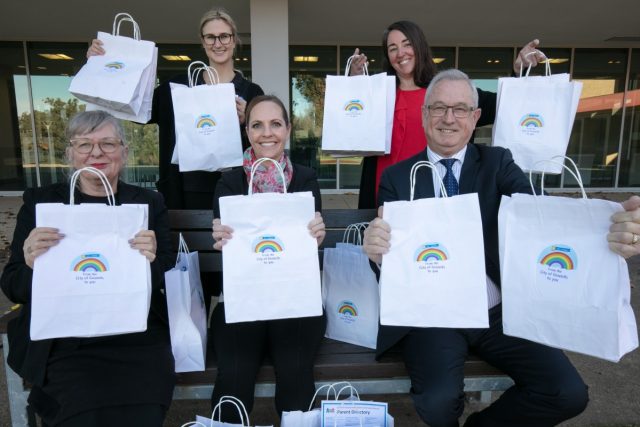 Hundreds of children in crisis or at risk will benefit from activity packs created by the City of Gosnells as part of the Families Week initiative.
About 300 activity packs were distributed to locally-based support agencies to assist vulnerable families and young parents.
These packs contained colouring-in-sheets, crayons, chalk and ex-library books, as well as information for parents.
The city was able to tailor packs to the age and gender of 21 children and young people in a live-in situation at Starick – a support service for women and children.
Starick chief executive Leanne Barron , said the activity bags were very much appreciated.
"The activity bags will be provided to children who have previously resided in one of our two refuges, and now live in the community and are supported by our children's outreach program," she said.
"Children are very much affected by family and domestic violence, and in fact are the majority of victims.
"It is important that we, as a domestic violence service, respond to the needs of children. "We need the support of the community to be able to do that."
Mayor David Goode said the theme for Families Week 2020 was Stronger Families, Stronger Communities.
"We are particularly grateful to Starick, as well as Anglicare, Mission Australia Wattle House, Centrecare Gosnells, Communicare and Save the Children – they all provide essential services and do an amazing job supporting local families," he said.
For more details about services supporting children, young people and families, visit gosnells. wa.gov.au or call 9397 3000.