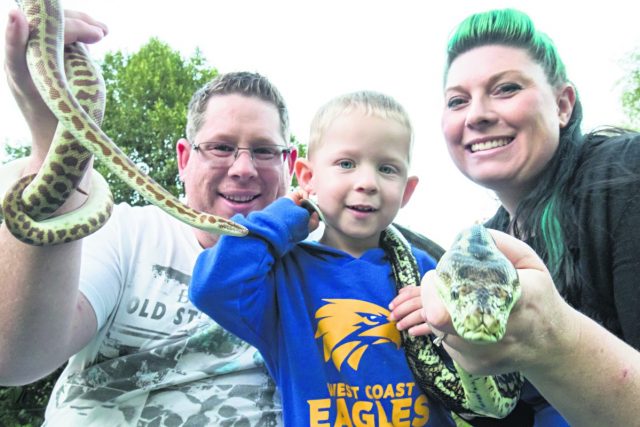 It's not too necessary for Cannington residents to check their toilets for snakes in summer, but maybe that should change.
After all, as a somewhat viral video attests, no one is especially safe.
Perth Hills Reptile Removal owner Adam Firstenburg was called out to a Cannington property last week, where a relatively young Dugite was found hiding behind a small toilet in the corner of the owner's bathroom.
Mr Firstenburg said finding a snake in inner-city Cannington was not too common, but was likely going to be an increasing concern.
"We usually don't get too many callouts to this area, we're based more towards the hills so that's where we operate mostly," he said.
"But with more people moving into the area and the hotter summers, it's inevitable they're going to spread out and start popping out in more people's backyards.
"Dugites like places where they can hide, so people very often run into them where they're not expecting them."
But Mr Firstenburg, a passionate reptile and snake collector and breeder, said no one should be too terrified if they do find one in their house.
"Australian snakes are very misunderstood, probably one of the most misunderstood groups of animals we have," he said.
"There's all this information, whether it's from movies or whatever, that says these snakes are dangerous and aggressive, that they will attack you on sight.
"But it's just not true.
"Most often they're more scared than you, especially if you've accidentally cornered them somewhere."