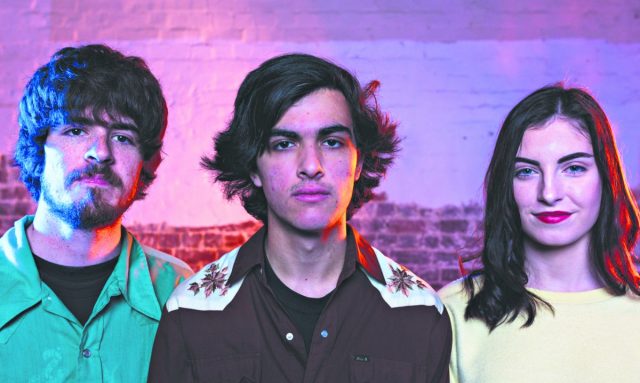 Canning Vale's expatriates of everything textured, instrumental and moody, Yomi Ship, have been nominated for their first ever WAM Award as most popular act.
It's a momentous occasion for the young band, as a nomination for any of the illustrious Western Australian Music Awards pretty much guarantees a permanent place in Perth music canon.
But one-third of the band, Nick Osborne, said this year has basically been the same committed output.
"We didn't intentionally set out to win any awards or anything," he said.
"We've just played a whole heap of shows this year, basically. We've had a really good year in terms of networking and playing the gigs that have really got our name out there.
"I mean Perth really is one big network, everyone knows everyone, but I feel like we carried through exactly the way we wanted."
The second full year for the band has indeed brought a new level of work, with the trio gigging almost every weekend at one of many spots around town, both south and north of the river.
Osbourne has found himself aiming the ship at new shores, despite a push to relax and take things easy.
"We did actually get some advice recently to pull it back, to maybe not play as many shows and relax a bit," he said.
"Because almost every band suffers from burn-out and you sometimes don't see the signs before they happen.
"But we decided to keep going this year, more or less because we were having so much fun.
"We don't do a lot of rehearsals so it lets us work stuff out on stage.
"That's a really fresh way for us to do it, and we haven't gotten sick of it yet."