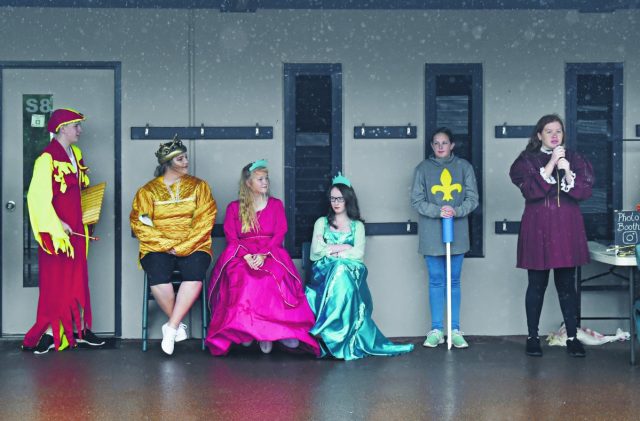 Plenty of rain did not stop punters turning out in their hundreds to this year's Serpentine Jarrahdale Grammar School's Spring Arts Festival.
Held at the school grounds the event showcased the students' artistic sides with music and drama performances bringing joy to attendees and plenty of art on display for all to observe.
Bad weather did put a stop to the rides and games on the school oval however with various stalls with things to see, do and eat kept people of all ages entertained.
Marketing and community relations officer Olivia Sherlock said the dog agility display tackled the rain and continued as planned and the school's Parents and Friends Association president Lena Motu coordinated the stalls in the lead up to the event and on the day.
"Our Parents and Friends Association held a sausage sizzle, we also had Mild Bite, Bokas food, Spice Box, churros and Jamie with 3C's coffee van," she said.
"Our music students performed on the stage in the Wellstrand Centre throughout the day and the drama students did street performances when it wasn't raining."
Ms Sherlock said the event, which was previously referred to as 'Arts in the Afternoon', was a huge success with about 600 people turning out to show their support.
"Despite the rain there were lots of stalls and a variety to see and everyone commented on the quality of artwork and woodwork on display," she said.
Photographs – Richard Polden.