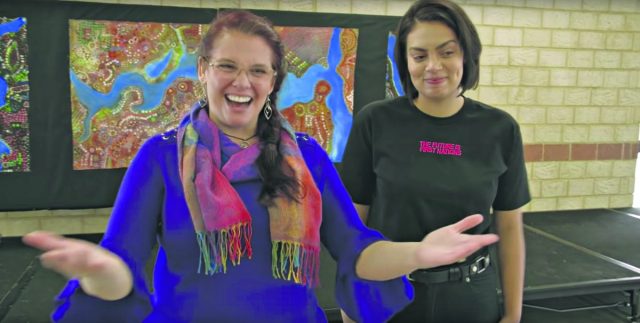 One humble local music teacher has received the award nomination of a lifetime, being entered into the ARIA Awards Music Teacher of the Year category for 2018.
The national award nomination has gone to Deborah Skelton of Caladenia Primary School in Canning Vale, who according to the school has singlehandedly revolutionised music in the school and the wider community in general.
Caladenia Primary principal Ted Nastasi said Ms Skelton's energy and commitment to bringing the best musical strengths out of students is unparalleled. "Ever since I've met her, she has been nothing but vibrant about what it is that she does," he said. "So I gave her a bit of a carte blanche here.
"I said, 'You know, our kids are not enjoying music."
"We talked about things and now she's got a rock band, two choirs – huge choirs – and an orchestra and all of them are absolutely dead keen and it's all based on her."
Ms Skelton's energy is clear to see from the outset. "It's just literally the best job on the planet," she said of her role. "I get to spend my day making music with amazing young individuals. I get to inspire them and be inspired by them, it's just excitement all the time."