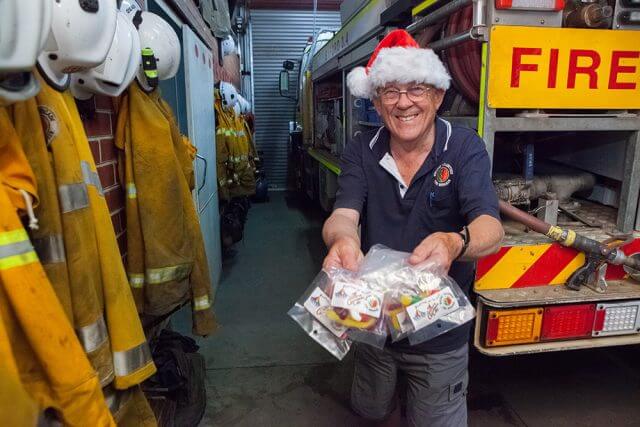 Santa is coming to town and will be escorted by Shire of Serpentine Jarrahdale volunteer bushfire brigades as part of the annual sleigh runs.
All brigades will conduct a sleigh run, which will include a visit from Santa and his helpers handing out bags of lollies as they go.
His first visit will be throughout Hopeland from 6pm to 10pm on December 11. He will travel through Keysbrook between 5.30pm and 8pm on December 12.
Mundijong can expect a visit between 10am and 8pm on December 18 and he will ride through Serpentine between 1.30pm and 5pm on December 19.
December 20 will be busy with Byford getting a visit between 2pm and 7pm, Oakford between 12.30pm and 8pm and Jarrahdale between 3pm and 6pm.
The sleigh runs are expected to go through busier streets in each area but their schedule is subject to change due to operational requirements or adverse weather conditions.
Picnic with Santa
A free Christmas picnic will be held on December 12 at Percy's adventure playground in Mead Street, Byford from 3pm to 7pm hosted by LWP Property Group.
Singer Adrian Wilson will also perform with his heartfelt and melodic vocal style.
LWP Property Group project manager Kelli Howell said residents of all ages were welcome to pack a picnic basket and join Santa, his helper and their neighbours in celebrating Christmas.
"There will also be three giant games for the kids and food trucks selling delicious desserts and coffee to keep the whole family entertained," she said.
"We look forward to welcoming the Glades community to celebrate with us and cannot wait to see a very special guest in a big red suit spreading lots of festive cheer."
Call 9525 4444.
Sing along at Marri Grove
Residents can soak up the Christmas cheer when the Byford carols return to Marri Grove primary school on December 13.
The event will include a free sausage sizzle and children's activities between 6.30pm and 7.30pm.
The carols will begin at 7.30pm and will be led by the Melville air force association band with the heritage country choir and guest performers.
Marri Grove primary school students will perform a nativity play and the evening will wind up with a visit from Santa courtesy of the Byford volunteer fire brigade.
Byford carols committee member Moira Lane said the carols were an impressive display of community effort that had been running for more than 20 years.
Marri Grove primary school is in Larsen Road Byford.