Armadale Cricket Club had six wins from nine games over the weekend, with their two grade teams playing a Sunday game as well.
Fifth Grade
Fifth Grade took on the Perth Tamils on Saturday and won the toss and bowled. They had an excellent team effort to post 8-218 off their 35 overs, with the top seven batsmen all scoring double figures. The best of them were Rhys Jones (36) and Gavin Clift (31no), while Rhett Jones (29), Christian Furk (25) and Michael Wise (23) all chipped in. In reply, the Tamils were never in the hunt, being all out for 102. Jarrad Page was the star, snaring 3-19, while Ash Garven (2-4) and Rhys jones (2-24) both bowled well.
On Sunday, the fifths travelled to Phoenix who won the toss and batted, but soon wish they hadn't. Armadale bowled superbly and rolled Phoenix for 71. Alex Pass was the star, taking an incredible 3-2 off his 7 overs, while Gavin Clift took 2-9. In reply Armadale lost two very early wickets causing some nervousness, before Taymon McLaughlin made a breezy 29 to settle the team. The middle and lower order tried to make it interesting as they fell to 6-65 and 7-70 but Rhys Jones (31) stood firm and saw Armadale to 101 all out.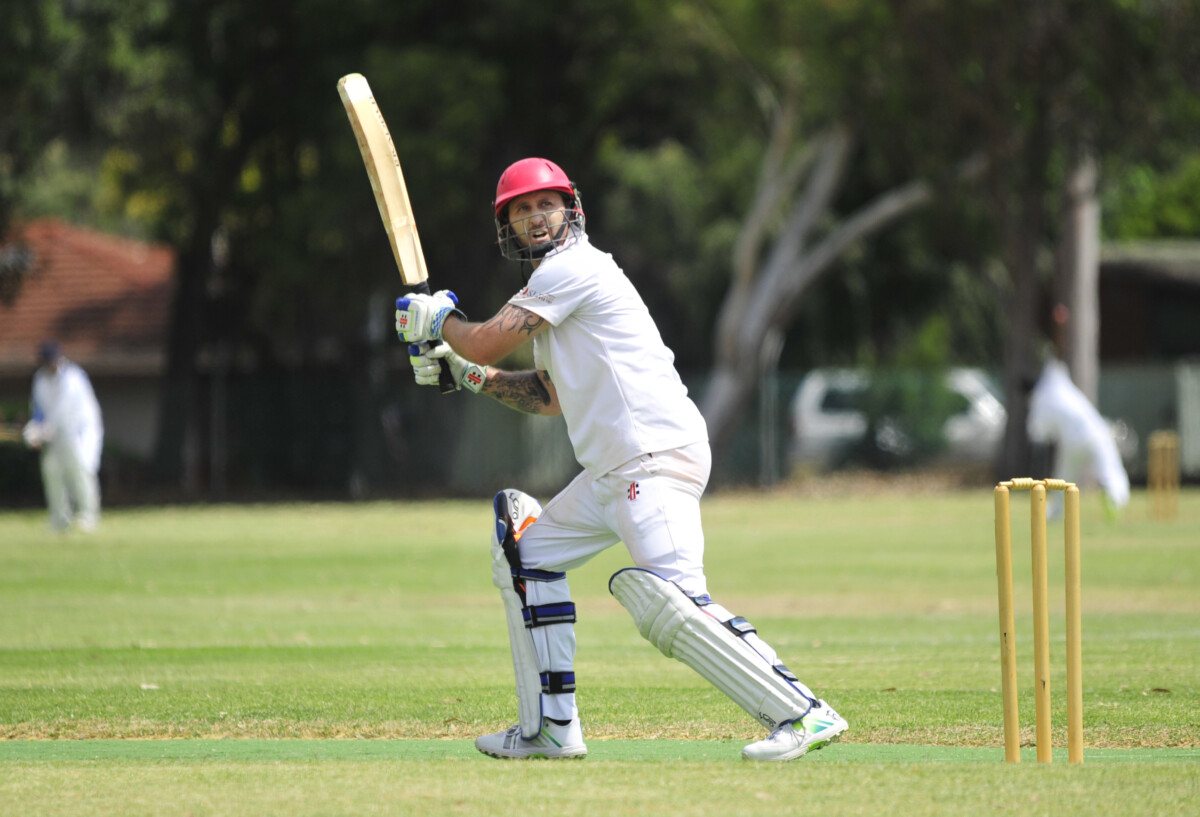 Seventh Grade
On Saturday Seventh Grade took on Phoenix and won the toss and bowled. It was an excellent decision as the lads all bowled superbly as a team to restrict Phoenix to 6-112. James Gardner (2-9) and Luke Williams (2-26) led the way with the ball. In reply Armadale cruised home thanks to a magnificent partnership between Luke Williams and Corey Mullane. Williams smashed them everywhere, finishing with 83 from 68 balls, including 4 sixes and 10 boundaries, while Mullane ended up with a fine 53no as Armadale made 5-215.
In the Sunday game, Seventh grade took on Hilton Bicton who won the toss and bowled. Armadale were in a bit of strife after three very early wickets, but steadied thanks to Luke Williams (21) and Ash Garven. Garven then teamed up with Kalon Fabbro (32) before he was dismissed for a sublime 58, as Armadale posted a healthy 9-171. In reply Hilton looked good, being only one wicket down, almost half way in the run chase. Hilton started well and were only one down with almost half the runs made. Enter James Gardner. Gardner bowled beautifully to snare 3-22, while the rest of the team supported him well as Hilton were restricted to 7-153.
One Days
One Day B took on Cannington and batted first. Unfortunately, the team couldn't get going and were dismissed for 114. Manan Prakashkar (23) and Nikhil Surampudi (17) were the best of the batters. In reply Cannington cruised home at 2-115. Dilip Bolakonda and Venkata Tadepalli were the wicket takers.
One Day C played Champion Lakes who batted first and were cruising at 1-130. Armadale fought back well however, to reduce them to 6-146. Unfortunately, Champion Lakes got away and posted a healthy 2-212. Ani Daniel (2-38) and Anto Baby (2-44) were the pick of the bowlers. In reply Armadale fell into a big hole to be 5-47 before Shameem Chakkittammal (19), Sinju Karim (24) and Anto Baby (39) fought back as Armadale were eventually dismissed for 147.
One Day D took on SJ Blues who batted first and finished on 6-178. Anand Baskaran (2-30) and Arun Raja Segar Veluchamy (2-27) were the pick of the bowlers. In reply Armadale started well to be well poised at 2-71 thanks to Senthilkumar Kamalakannan (21), Elamparithy Athimoolam (27) and Nerendeepak Vinoba Gandhi (20) but drifted away to be all out for 135.
ODH played Jandakot Park who won the toss and bowled. Armadale got off to a good start to be 0-42 thanks to Steve Jones' brisk 28 off 23, but then fell into a substantial hole. Apart From Paul Edwards (19) no one got going and Armadale were rolled for just 101. In reply Armadale bowled brilliantly to have Jandakot 7-37, and then 8-57 as Warren Francis (2-15), Dean Yetton (2-12) and Kannan Ramasamy (2-17) bowled a treat. Jandakot then fought back and looked almost home at 8-93. A couple of run outs nearing the death, both involving the ever-keen Pete Gardiner saw Armadale dismiss them for 97 in a great victory.
One Day H took on SJ who bowled first. Armadale were steady throughout and managed a solid 9-134. Harikrishnan Remeshan top scored with 23, while Sibin Augustine Jolly made 15. In reply SJ started well to be 1-42 before Rob Goscombe struck (2-36). Ryan Eddington (3-10) and Sibin Augustine Jolly (3-7) then weaved some magic as SJ were dismissed for 107.
The Under 17's travelled to South Perth and were sent into bat. Tanuj Azad (21) and Ben Hunt (14) got off to a great brisk start before Alen Paul played a blinder (38no off 35 balls). Rathish Karthikeyan (21) and Rajzhan D'Sylva (16) then batted well before Jayden McClure piped up with a breezy 20no off 18 balls to see Armadale to an intimidating 8-173 from their 30 overs. Unfortunately, Armadale lost the plot with the ball and South Perth got away to be 0-87 off only 9 overs. Rathish Karthikeyan (3-17), Tanuj Azad (2-11) and Jayden McClure (1-9) got Armadale back on track in the middle overs, before South Perth kicked again to finish on 7-186.