Ding ding, round 2 for the Forrestdale Galahs, with A grade up against Cannington, and E grade taking on East Fremantle.
In a quirk of the fixturing, both teams were required to play away leaving our home ground vacant on a summer Saturday.
Captained by Duncan Mellowship for the first time, the E grade wanted to make up for the previous week, having forfeited.
The boys rallied and enticed new players to the club – Daniel Parris, and Michael Corrigan – to get the number of members up to make a team.
Ian Mellowship made a welcome return to the club after several years.
Fifteen-year-old Koby Millington showed all the class of a future fast bowler, capturing his first wicket in senior cricket.
East Freo finished with 156, a total that is difficult in any grade to chase in 35 overs.
The openers came and went but then Iggy (40), Te Wierik (33) and Benny (51) set up the win for the boys.
Benny hit seven balls to the boundary, and a further two went sailing over the boundary for maximum runs in a swashbuckling display of power hitting that marked his first fifty for the year. Benny was named Best On Ground for E Grade.
The hundreds of hours Twerky has spent facing his bowling machine in the garage paid off, despite broken windows, with his highest score for the club and a 67-run partnership with Iggy.
On a hot day, Duncan used nine bowlers to ensure the batsmen never settled and he didn't fry his lads.
With all the mastery of Mr Burns running a nuclear power plant, Duncan captained his first win.
It was not the same story for the A Grade who were facing last year's premiers. The fielding was solid with all catches taken and the bowling was tight.
It was the batting that let the game slip away, not a Forry Shuffle thanks to the effort of Jason Glover and Mitch Taylor.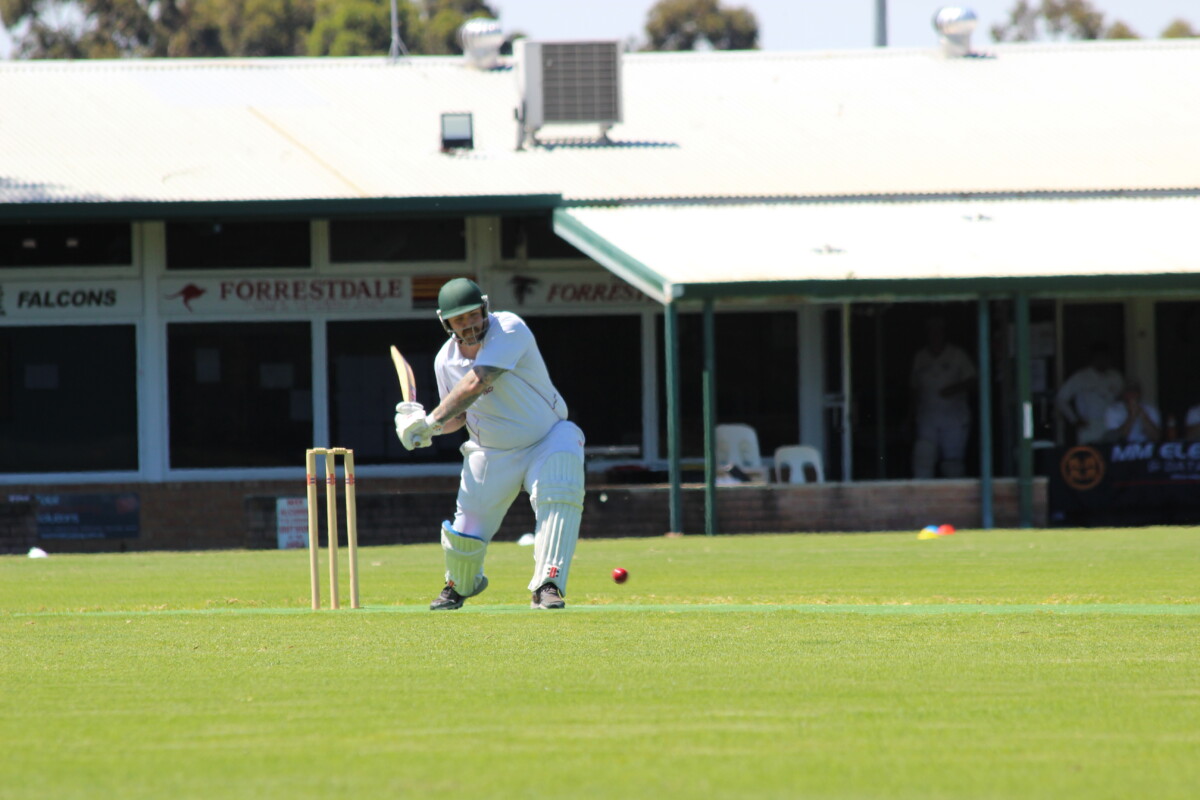 If not for them the score would have been disappointing.
Cannington's consistency to put the ball in the right areas meant that our batsman needed to focus on every ball, something that did not happen.
All out for 104 chasing 182.
Steven Ledger's captaincy was solid in this position for the first time.
The good effort in the bowling paid off for Leon 'Robbo' Robinson snaring four wickets with two wickets for Taylor and Sneddon. Robbo was named Best on Ground for A Grade.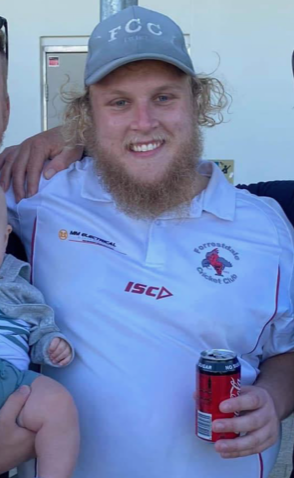 With one win each the boys have started the year well. More training sessions will bring consistency and good results.
More Galahs are still needed, so come down to Forrestdale and enjoy the mateship that comes with playing cricket.