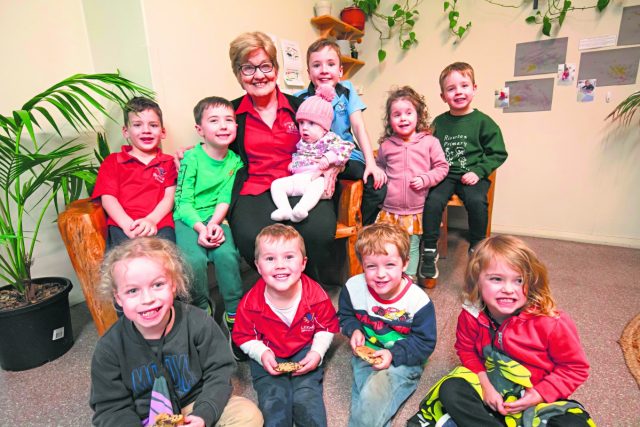 When Sheryl Bodger walked through the doors of Willetton Child Care Centre when it first opened on April 28, 1986, she had no expectation that she would still be there 36 years later.
On Friday, Sheryl spent her last day at the centre and although she hasn't closed the door on popping in for a day or two down the line, for the moment she is going to enjoy some well-earned rest.
She initially started at the Burrendah Parade centre simply because it was in the perfect location.
"At the time, it was new to me and I had children at Rostrata Primary and then they were going to Willetton High, so it was close to home.
"I liked working with the children and it just went on and on from there."
While she has seen a lot of changes in childcare over the last 36 years, Sheryl said two changes immediately came to mind as the most significant for children.
"There's been huge changes in my time," she said.
"The children have more choice in what they do and when they want to eat in comparison to when they all had to sit at the same table at the same time, so that's been a huge change.
"Also, the amount of allergies and stuff they have with children these days, it's huge compared to what it was back in the day when we first opened.
"We've got a chart there with what children are in on what days, we've got Epi-Pens and if they get the wrong food that means a trip to hospital quick-smart.
"To me, the allergies have been the biggest change I can recall in day care."
With her husband now also retired, Sheryl is looking forward to a break and possibly some travel.
"I'm 71 so I'll see what happens, but in terms of popping back in to help out, never say never is my motto.
"I will miss the kids, absolutely, there are kids you get a real attachment to, and some of the staff I've worked with for 15 years so I'll miss them as well, so I'm not closing the door on going back to help out but we'll see what happens."