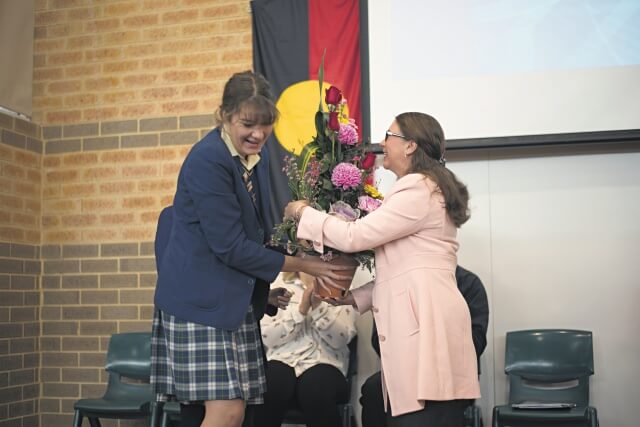 St Norbert College principal Annette Morey was farewelled from the school at a ceremony last month as she moves to a new school in Edgewater.
Mrs Morey has worked at the school as principal for more than five years and will be replaced by new principal and former student Simon Harvey when school resumes on July 18.
Mrs Morey said she had cherished being part of the school.
"I have been enriched personally and professionally from the generosity of the St Norbert College community," she said.
The school said its academic standard had improved under Mrs Morey's leadership and she should be proud of her achievements.
"While academic results are not the only measure of a good school it is an indication of a positive school culture based on community, respect, relationships and a thirst for learning," Mrs Morey said.
The school's graduating class has had Mrs Morey as its principal their entire time at St Norbert College year 12 student Abbey Wheeler said she would be missed.
"Many principals would simply stay in their office and only talk to students when they are in trouble but Mrs Morey has always been really keen to get to know us and find out who we are," she said.
Mrs Morey will take on the role of principal at Edgewater's Mater Dei College next month.