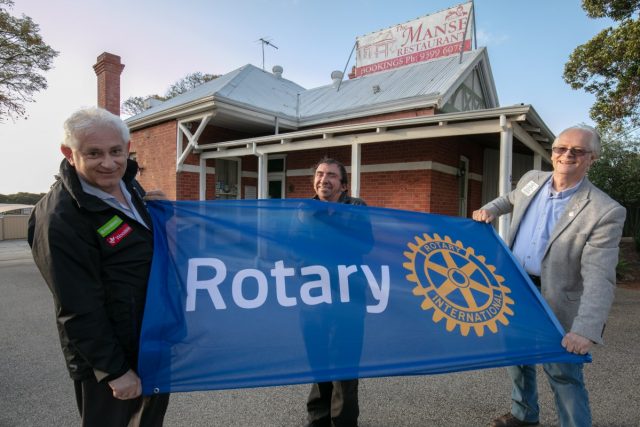 With the much-loved Manse Restaurant having officially closed its doors, the Rotary Club of Armadale is on the hunt for a new weekly meeting place.
The sub-branch's 15 members had been meeting at the eatery regularly to monitor and plan local, national and international service projects until earlier this year, when the threat of COVID-19 forced it to go digital.
So far, through zoom, the club has had participation from as far away as the US and the UK.
However, the move wasn't feasible for all of the club's members, many of whom are not tech savvy.
In order to make the meetings accessible to all, Rotary Club of Armadale president Laurie Scidone said it was crucial the club find a new meeting place.
"We're managing through zoom, but face-to-face meetings are preferable," he said.
"Some of our members are not tech savvy and, in order to make the club's planning process accessible to everyone, it's essential we have a physical space that we can occupy."
Mr Scidone said the club was hoping to find a room for hire at a reasonable cost, given the frequency in which it meets, and one that could appropriately accommodate its members.
The serving president said the club was also eager to drive membership in a bid to bring fresh ideas and help the organisation help the community.
 "The more members that are with rotary, the more we can do for our community – and weekly attendance at our meetings isn't compulsory," he said.
"Because we're limited in numbers at the moment, we can't do justice to any social issue that comes up.
"We're like any other community not-for-profit, we're always looking for new members.
"If there is anyone out there who does have some desire to work with the community and want to have some fun, come and join us."
The club extended its thanks to honorary member and well-known local entity Gary Smith, who had owned the Manse Restaurant since 1992.
If you have a venue that may be suitable, email secretary@rotaryarmadale.org