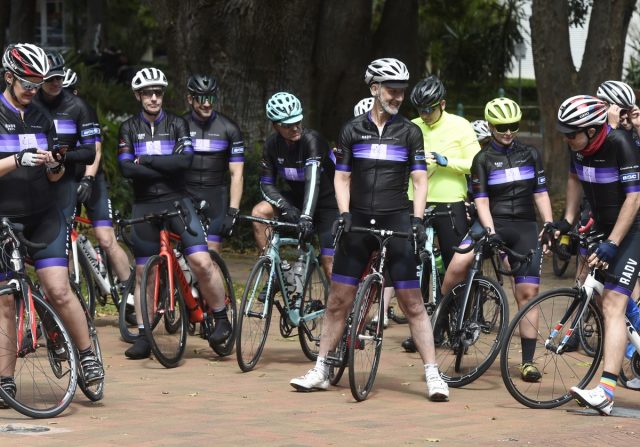 The annual Ride Against Domestic violence took place on the weekend of September 11, to raise awareness about family domestic violence with proceeds split amongst refuges across Perth.
In 2016, Member for Armadale Tony Buti and at the time Member for Darling Range Tony Simpson, decided to hold a bike ride to address the surge of domestic violence in the community.
Dr Buti said that the idea was to raise awareness of the issue, which lead into raising money for refuges across Perth.
"We rode from Margaret River to Perth over three days," he said.
"It's now been shortened so we ride from Busselton to Perth over two days."
Last year due to the COVID-19 pandemic, the ride could not go ahead.
This year the ride took place with participants arriving down south on September 10, before starting the ride from Busselton to Mandurah on September 11.
The following day on September 12, the crew rode from Mandurah to Perth stopping off briefly in Armadale on their journey.
"Over the last six years, but not including this year, we've raised $270,000," Dr Buti said.
"Since I got into parliament the issue of family and domestic violence has been one of the policy areas I've been very focused on and to have this ride and see it grow over the five years has been very encouraging.
"I know a lot of people out there really understand the need to address the issue, but I'm also still concerned that surge of domestic family violence that is still prevalent."
Dr Buti became a Cabinet Minister in March, which meant his already limited time has become even more limited.
"To find the time to do the ride this year was quite difficult," he said.
"This year Sam Buckeridge has taken over the organisation of the ride.
"The weekend before the ride was the first time I've gotten on the bike in over a year."