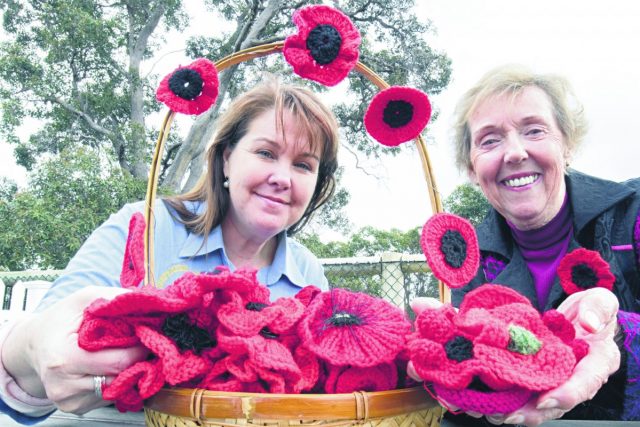 Five women from the Serpentine Jarrahdale region put their needles and crochet hooks to good use making 160 red poppies for the local RSL sub branch.
Members from the Byford Progress Association donated the poppies to the Serpentine Jarrahdale RSL sub branch last week ahead of this year's Remembrance Day commemorations in Kings Park.
Association president Colleen Rankin said the group starting knitting and crocheting the vibrant red poppies in April working from six different patterns for all skill levels.
"In 2015. when it was the 100-year commemoration of the landing of ANZAC troops on Gallipoli, we knitted nearly 2000 poppies for a nationwide project and we sold them in the lead up to ANZAC Day with the money going to the RSL," she said.
"We sold them in shops all over the shire and had people calling from all areas to be involved in the project.
"When this project was put to us this time I thought it was a wonderful idea to all come together and achieve something that was important for Remembrance Day to remind us all of the huge toll World War I had taken on Australian families."
The Association's poppies will contribute to the some 60,000 poppies that will be strewn across the lawn around the state war memorial in Kings Park to commemorate the Australian lives lost in battle.
The poppy is particularly significant for Australians as they were among the first flowers that grew along the battlefields of northern France after the war, where so many Australians lost their lives.