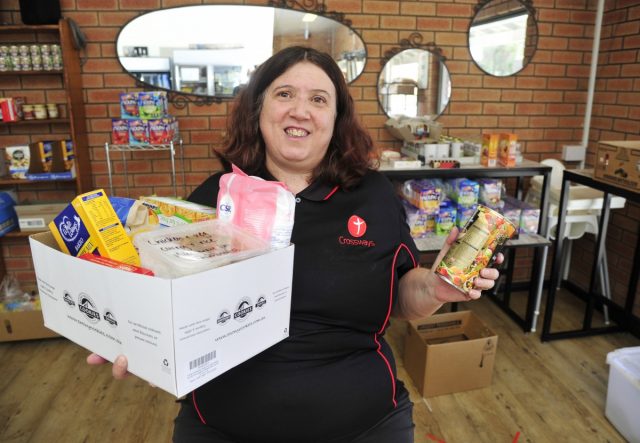 Despite the coronavirus (COVID-19) pandemic forcing many of us to adapt to life at a slower pace, it remains business as usual for the staff at Crossways Community Services in Kelmscott.
For more than two decades, the support service has been assisting some of the most vulnerable people in Perth's southern suburbs, offering counselling services, practical support, emergency food relief and an opportunity shop.
The centre provides healthy, homestyle, nutritious meals free of charge as well as a public pantry for those struggling financially.
With many facing financial hardship in the wake of the coronavirus crisis, Crossways Community Services assistant Darlene Barron said the work of the organisation had never been more important.
Unfortunately, the nature of the virus and the self-isolation advice has seen the opportunity shop suffer financially, but Mrs Barron said that was not enough to discourage the services' dedicated staff from helping those most vulnerable.
"We're seeing people access the service that haven't done so before," she said.
"We supply about 20 to 25 families with ready-made hampers each week, and about 50 to 60 people access our pantry.
"We have fruit, vegetables and groceries available to those that are struggling.
"We're fortunate in the sense that we're able to have all of our services in the one location.
"We're in a position to assist those struggling financially with a multitude of things."
For more information, or to find out how you can seek assistance, contact Crossways Community Services on 9495 2033.