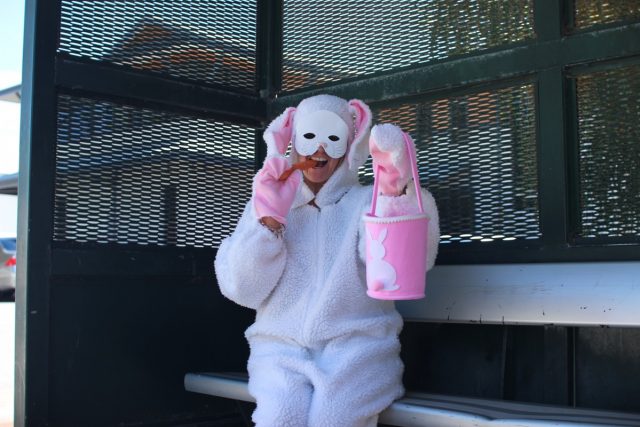 More than 20 children across Perth's south-eastern suburbs received a special surprise this week after the Easter Bunny made several impromptu at-home visits, leaving chocolate eggs for some of his littlest fans.
The news comes just days after the state government granted a special egg-semption to allow the Easter Bunny to travel throughout WA this weekend.
Educators and children at Roberta Jull Family Day Care service are visited each year by the Easter Bunny, exchanging delicious treats and handmade gifts.
Unfortunately the latest self-isolation measures in the wake of the coronavirus (COVID-19) pandemic have meant that the centre, which typically cares for up to 25 children, has been forced to close.
But the coronavirus was no match for what has become a much-loved tradition.
Instead, staff at Roberta Jull organised special at-home visits in a bid to bring a little joy to its educators and clients.
Roberta Jull Family Day Care service play session coordinator Keryn Hancock said that the at-home visits had been a great opportunity to bring a little happiness during what had been a difficult time.
"As it is Easter time, the Easter Bunny is visiting houses because we can no longer run our play sessions," she said.
"The Easter Bunny has been delivering Easter eggs and the kids have left little notes and gifts.
"We have been very busy this morning.
"We wanted to bring a bit of joy to the children.
"It just brings a bit of happiness.
"Everything has been a little dull and serious.
"As a coordinator, I miss having the kids, too.
"It's good to see both the kids and the educators smiling."