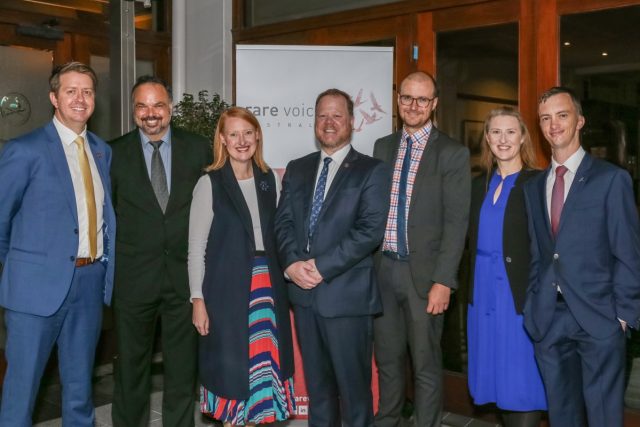 Rare and undiagnosed diseases are under the spotlight in the State Parliament as members from the upper house come together to increase awareness about these diseases, forming a friendship group.
The Parliamentary Friends of People with Rare and Undiagnosed Diseases was formed by the Members for the East Metro Region Matthew Swinbourn MLC and Donna Faragher MLC, and Member for South Metro Region Stephen Pratt MLC.
Launched on Tuesday night at Parliament House by Premier Mark McGowan and Opposition Leader, Mia Davies, the non-partisan group aims to provide opportunities for Members of Parliament to learn about the needs of people with rare and undiagnosed diseases, as well as the challenges and opportunities involved in providing care and support services to them.
The group intends to meet throughout the year, highlighting opportunities for action and championing initiatives that seek to deliver improved outcomes for people with rare and undiagnosed diseases, and their families.
Mr Swinbourn said his family experience had driven him to fight for greater action in the rare and undiagnosed diseases space.
"Sadly, I lost my brother Kerry to rare cancers five years ago, and my son Mitchell has been fighting rare cancers for over six years now," he said.
"It is my hope that through this group we are able to increase awareness of rare diseases among the WA community and promote initiatives that will make a real impact on the lives of people with rare and undiagnosed diseases."
Ms Faragher said she was pleased to be a co-convenor for the friendship group.
"The group will provide an important avenue to raise awareness and understanding of the impact of rare and undiagnosed diseases on individuals, families and carers and I am looking forward to playing a key role," she said.
Mr Pratt said he was excited to work with members of Parliament to promote meaningful and effective action in the battle against all forms of rare diseases.
"This group will reach across the political divide to raise awareness of these diseases in our community, as well as bringing together policy makers, medical experts and people suffering from rare diseases to change lives for the better."
Deputy Chair of Rare Voices Australia Kane Blackman said greater awareness is required of the difficulties facing the over 200,000 West Australians with a rare disease, 70 per cent of which are children.
"I hope this group helps families and people living with a rare disease in WA feel seen and heard," he said.
"I look forward to working with the group and other Members of Parliament to strive for action, including WA's response to the recommendations in the National Strategic Action Plan for Rare Diseases."