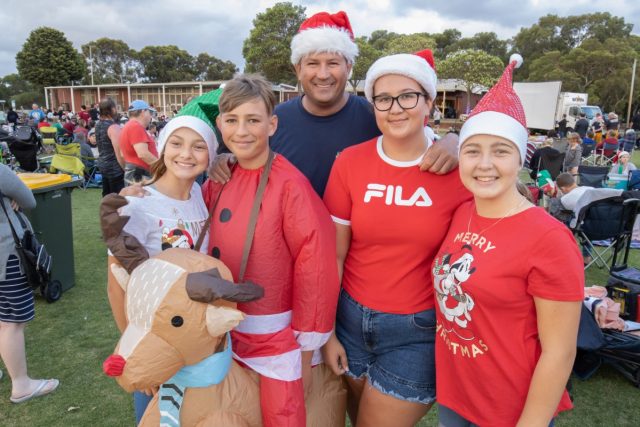 About 800 people flocked to Briggs Park last weekend for the 25th installment of the Byford Carols. 
The event was filled with plenty of entertainment including performances by Heritage Country Choir, West Byford Primary School, Evangel Kids, Four Square Sudanese Church and Kings City Church musical group. 
Byford Carols committee member Colleen Rankin said the magnificent voice of Joshua Mitting was a real highlight for all in attendance. 
"It was so lovely to see large extended families enjoying a free night out and elderly people meeting and talking to friends," she said. 
"It was a shame that the rain came down just after 8pm and not just a light drizzle, which sent nearly everyone running for their cars, but we hope everyone felt what they had seen was worth coming out for." 
The event also included a live broadcast by 107.3 Heritage FM, children's crafts, face painting, Children's nativity books and a visit from Santa. 
Photographs — Aaron Van Rongen.