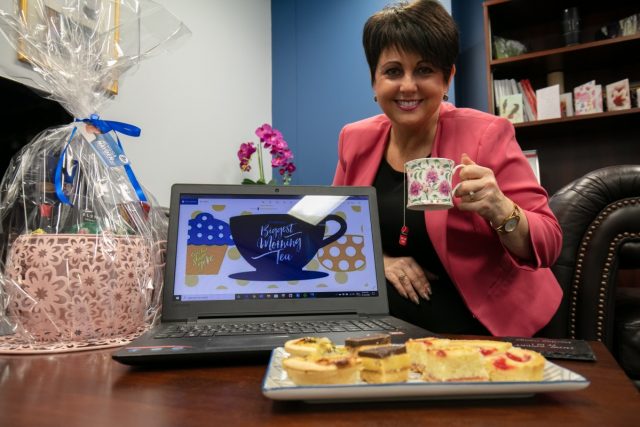 It appears that not even the COVID-19 pandemic will be enough to stop residents across Perth's south-east from sharing a cup of tea and a biscuit as part of the nation's Biggest Morning Tea. 
The annual fundraising initiative is run by the nation's peak cancer research body as a way of supporting those battling the disease and raising much-needed funds. 
As one of the most common diseases affecting Australians, Member for Darling Range Alyssa Hayden said almost everyone had been touched by the illness in some way and it was important to continue to raise awareness. 
Mrs Hayden will be hosting a virtual morning tea on Thursday, May 28 from 10am, as well as a virtual bake-off competition. 
"Unfortunately, the COVID-19 pandemic has presented many challenges this year and organising a large gathering of people, even for a good cause, has been impossible at this time," she said. 
"We still can't physically gather in large numbers, but we can connect virtually and we can continue to raise awareness, celebrate our local community survivors and raise the funds needed to continue our research into fighting cancer. 
"It's more important than ever because for many people, the past few months have been the hardest and most isolating time they've experienced." 
With many of those being treated for cancer having compromised immune systems and being among the most vulnerable, Mrs Hayden said the pandemic had been a frightening time for them and their families and that it was important the community show them support. 
"While this is isn't your usual Biggest Morning Tea, with it being online, I am hoping a large number of the community gets involved and I can't wait to see them all there," she said.
"Our community has proven itself time and time again. I know they will do it again for this worthy cause." 
To register, or to donate, visit Alyssa Hayden MLA on social media.