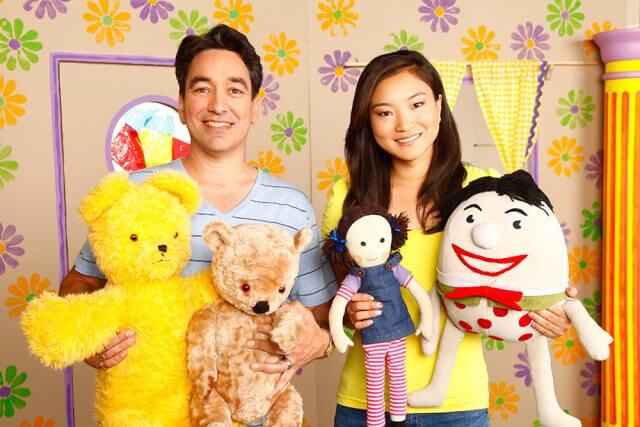 Australia's longest running children's program Play School will come to Byford next month with its new show once upon a time.
Audiences can join Jemima, Big Ted, Little Ted and Humpty as they make their way through the once upon a time story book with the help of presenters Alex Papps and Michelle Lim Davidson.
Ms Lim Davidson, who has been presenting Play School since 2013, said the concert would include singing, dancing and audience interaction.
"We often find the grown ups are even more excited to see the toys than what the kids are because they've grown up with the show," she said.
She said taking the Play School show on the road was an opportunity for children to experience it up close and also great for presenters.
"When we're recording in a studio it's an adult crew, who are of course enjoying it, but it's not the same as having kids there and being able to feed off their energy," she said.
"We're always trying to take the show as many places as possible and hopefully we can make it out a bit more next year when it's the 50th anniversary of Play School."
She said audiences may not realise how technical Play School could be.
"Just say we're drawing a picture, we're drawing upside down and right to left so when you see it on camera it looks left to right and the right way up," she said.
"I watched a lot of Play School growing up but the only way you can learn the technical requirements is to do the job and there's no job like it."
They will appear at the Serpentine Jarrahdale community recreation centre on September 7.
The morning session was already sold out but tickets were still available for the afternoon session.