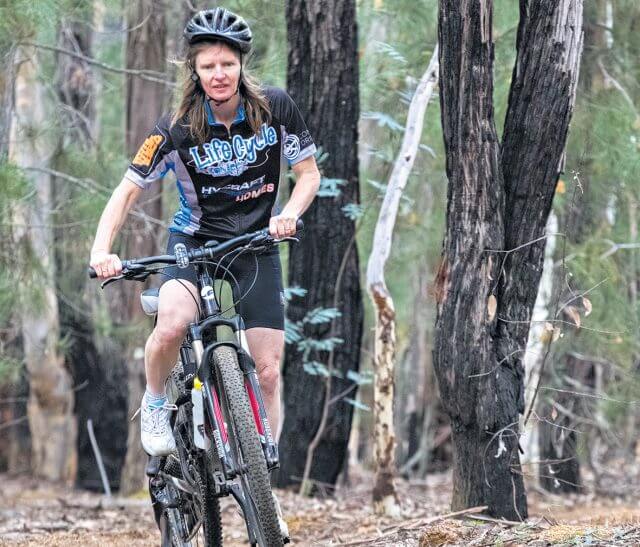 Husband and wife team Helen and Julien Davey from Serpentine will be hitting the tracks on a three-day mountain bike ride along the munda biddi trail this month as part of the annual off road life cycle for canteen event.
It will be the couple's second time participating in the fundraiser, which raises money for canteen's support programs to help those affected by cancer such as youths and relatives of those with the illness.
As a mother of three Mrs Davey, 44, said there were so many charities out there people could choose to donate to but she and her family knew what an impact cancer made on people's lives.
"Canteen is such a worthwhile cause, they do an unbelievable amount of good work and this is our way of contributing," she said.
"Last year was our first time participating in life cycle and it was fantastic, really well organised and we met such nice people of all different cycling levels.
"It will be a different course to last year, I know the daily kilometres will be slightly shorter but the terrain will be tougher.
"Julien and I are hoping to raise at least $1000, we've only got a few more weeks left to go."
Life cycle for canteen coordinator Jenny Aramini said there were 35 riders and 20 crew members currently registered but she was hoping to see a maximum of 70 riders participate.
"This year we're taking a bus from Kelmscott and driving to Lake Navarino, on the munda biddi trail, which is where we'll start," she said.
"We'll then take the scenic route to Nanga through to Dwellingup for the first night where we'll make camp.
"The second day we'll ride to Dandalup and on the third day we'll get back onto the munda biddi trail and end just north of Jarrahdale."
Participants would ride in groups according to ability and support crew. Volunteers from the Toyota Landcruiser club would provide technical support, first aid, catering and towing gear.
To register for the event or donate visit offroad.lifecyclewa.com.