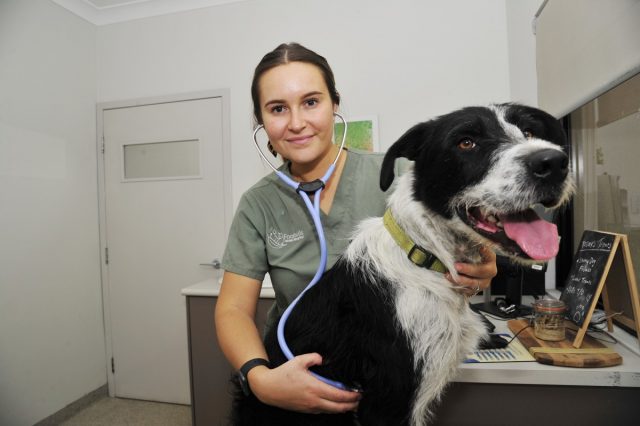 Parvovirus outbreaks in Perth's South East have sparked concern for pet owners and vets alike.
The highly contagious and potentially fatal virus most commonly affects young dogs.
Symptoms of the virus include vomiting, diarrhoea, lethargy and depression.
Parvovirus can stay on surfaces and in environments for a long period of time, withstanding heat, cold and humidity.
Registered Veterinary Nurse Laura Kennedy at Foothills Animal Hospital said they want to ensure pet owners are doing the right thing to keep their dogs safe.
"The virus is so contagious that if a client calls us with a dog displaying some of these symptoms, we ask that they wait outside until we have performed a parvovirus test on their dog," she said.
"Only once they have received the all clear, are they free to walk into the clinic. This is to protect our young and vulnerable patients from contracting the virus.
"If found to be positive the patient is taken into our isolation area for intensive treatment."
Dogs can contract the virus by interacting with infected dogs, or by coming into contact with contaminated faeces, surfaces or environments.
Parvovirus is treatable but due to the severity of the disease, it takes several days of hospitalisation, medication and intravenous fluids to support the dog through the virus.
Mortality rate for dogs that contract the virus and are left untreated is around 91 per cent, the earlier the virus is detected and treated the better.
The best way to prevent your dog from contracting the virus is to ensure their vaccinations remain up to date.
Puppies should be socialised in 'controlled environments' only until they have finished their full course of vaccinations.
Once puppies receive their full course of vaccinations, a booster should be received every 12 months.
Consult your veterinarian if you are concerned or if you think your pet's vaccinations are not up to date.