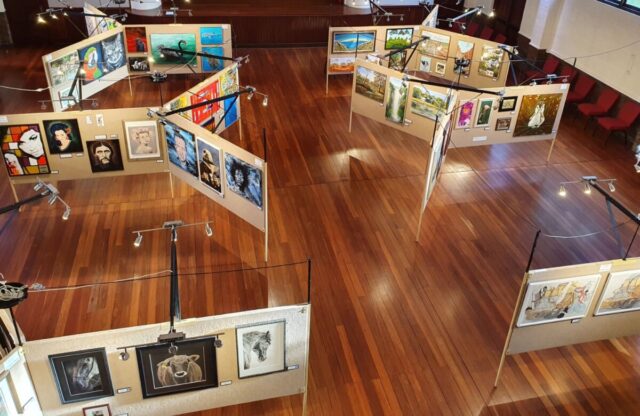 It's been a busy October, and what better way to finish off a month of festivals than with the highly anticipated Armadale Society of Artists (ASA) 36th Annual Art Awards Exhibition.
Visitors can peruse a full gallery of artworks by multi-award-winning artists, encompassing a variety of mediums including watercolour, oil and acrylics, pastel, drawing, textiles, 3D art, and for the first time, photography.
ASA boasts hundreds of talented members from far and wide – some of whom will be exhibiting for the first time this year.
During the weekend there will be artists demonstrating their skills, and raffles for original paintings.
The awards include 'Best Local Artist' sponsored by the City of Armadale, and the winner will be selected by Mayor Ruth Butterfield, who will officially open the exhibition on Friday October 27.
The catalogues feature an original artwork on the cover – worthy of a frame – and can be purchased for $5 each.
After a filling their cups with local art, visitors can fill their bellies with Devonshire tea or coffee and cake served by members.
The exhibition will be held at the Armadale District Hall and Kim Fletcher Gallery on Saturday and Sunday the 28th and 29th October, from 10am to 4pm.
Information on classes, informal groups, and workshops that ASA conduct from their new home at the Armadale Arena will be available, along with details on the many benefits of becoming a member.