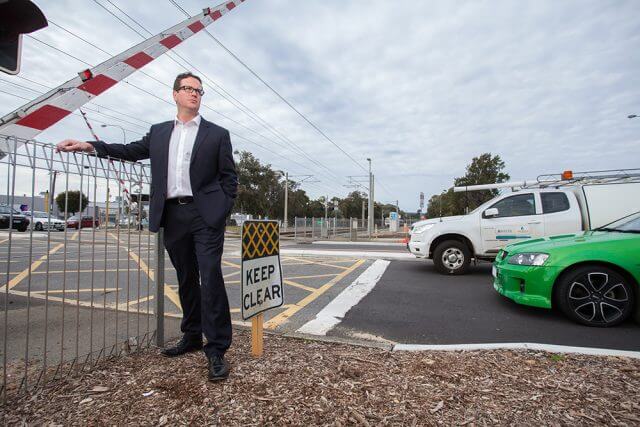 Matt Keogh is more set on politics than ever and 'was interested' in running for the Labor party again at next year's federal election following his Canning by-election defeat at the weekend.
Liberal Andrew Hastie defeated Mr Keogh but he managed to get a 6.42 per cent swing toward the Labor party, which meant once again Canning was a marginal seat.
When asked whether he would stay in the area and contest the new proposed WA electorate of Burt, which would centre around Armadale, Mr Keogh said he was interested in preselection.
"I'm committed to the area, this campaign has even further invigorated my desire to stand up for the area that I grew up in, in our national parliament and make sure that both my patch and WA as a whole is not neglected by the government," he said.
"I am interested in preselection but there are internal party processes to be gone through around that and we'll see how that works out." Mr Keogh thoroughly enjoyed the campaign and said a highlight was being a part of the downfall of former prime minister Tony Abbott.
"Obviously we would have liked to have won the by-election," he said.
"But I think in the circumstances where the Liberal government took really exceptionally drastic measures to change the prime minister a week out from the poll we were very happy with the result as it turned out."
Mr Keogh said another highlight was announcing Labor's commitment to projects like the Armadale Road duplication and Denny Avenue.
"Some people criticised us saying that we were running a negative campaign and of course we were highly critical of the wrong priorities and broken promises of the government but we also laid out a positive plan for the area," he said.
"Things like state Labor committing to reopening the police station on a 24-hour basis, being very quick to commit federal Labor to the duplication of Armadale Road and putting the railway underpass in Kelmscott to fix up Denny Avenue.
"Eventually through the campaign, the same commitments were made by the Liberal party and that should see those projects that have been ignored by the Liberals for so long actually completed.
"If that's the outcome then I think that's a success for the people of Canning.
"I was really happy that we were able to say Labor in government would expand funding for drug and alcohol rehab services."