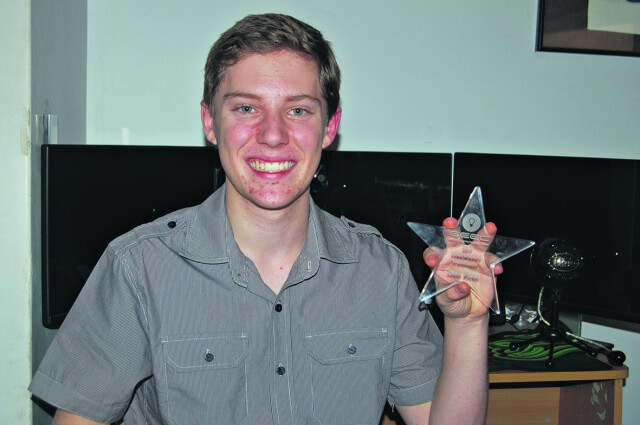 A Riverton teenager who completed a software certificate at an age much younger than most people said he was hoping he could take his passion further.
Liam Picen took part in the International Software Testing Qualifications Board exam earlier this year and received the "trailblazer" award after being the youngest person in his cohort to complete it.
The 17-year-old is a student at Willetton Senior High School and a member of the Autism Academy for Software Quality Assurance at Curtin University.
Participants were provided with over 300 slides of information and had an exam at the end to test their revision.
Liam's mother Tanya said most people who completed the certificate were a couple of years into their university degrees.
Liam said having autism did not hold him back when it came to software testing and he had dreams of further work with computer systems after school.
He said he knew he wanted to work in the industry.
"The things we cover in computer science ATAR are not specific," he said.
"We do have one section that is coding and testing based but all the rest is databases and database management.
"It's still relevant but it's not as relevant as what I want to do when I finish school."
He had been in contact with an international digital "cloud" software developer who was interested in giving him some work experience in the eastern states and hoped he would get the chance to work in the industry for a few months.
If selected Liam will be flown to Sydney for up to three months to complete paid work experience.
Earlier in April Liam was presented with his certificate by NASA astronaut Dr Scott Parazynski whose daughter also has autism.
Despite his achievements he told Liam his young daughter saw him and his achievement as inspirational.
Liam said Dr Parazynski took a "selfie" with him to send to his daughter in America.