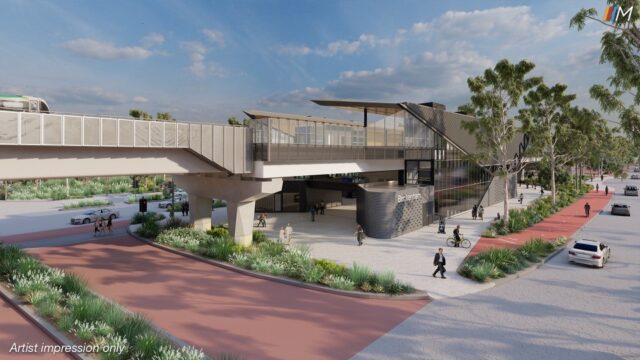 The State Government has released the design of the new Beckenham Train Station and is seeking development approval for it.
Transport Minister Rita Saffioti said the new station would have more than 90 car bays,70 parking facilities, and also enhanced CCTV.
"As you can tell around the area, there's a lot of empty land," she said.
"This is part of our plan to not only build a brand-new train station, but also, of course create new housing opportunities in close proximity to jobs, to key retail areas, and also to public transport."
The Armadale line will be shut down on November 20 with regular train users being able to access free public transport.
Burt MP Matt Keogh said it was an important milestone towards an enhanced Armadale railway line.
"Removing level crossings across the Armadale railway line not only makes people's journeys safer, but it means it removes congestion," he said.
"I know in Kelmscott, just over the road from my office, the removal of the level crossing at Denny Avenue has not just improved safety for commuters, but it's made journeys so much faster, and it's removed so much congestion in our area."