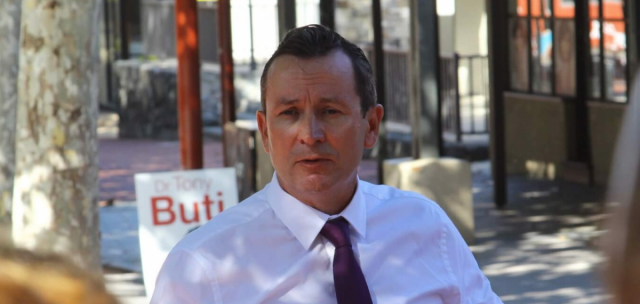 From midnight tomorrow, all Australian residents returning from overseas will be placed in hotels and other accommodation for two weeks under new mandatory self-isolation measures.
Prime Minister Scott Morrison made the announcement this morning following a national cabinet meeting concerning the coronavirus (COVID-19) pandemic.
Although all returned travellers are currently required to complete an isolation declaration enforceable by law, Mr Morrison said the federal government believed it "needed to go further".
It is understood Australian Defence Force personnel will be deployed to undertake compliance checks for returned travellers, but the cost of implementing the measures will be borne by the states and territories.
Currently, up to two-thirds of the 3050 confirmed cases in Australia are returned travellers.
Mr Morrison encouraged Australians to continue doing the right thing while the federal government dealt with the increasing risks posed by those returning from overseas.
"I want to assure you, we're battling this thing on two fronts," he said.
"We're battling this virus and the economic crisis that this virus has been caused as a result.
"Both will take lives, both will take livelihoods and are enemies to Australians' way of life.
"I am watching closely and I am deeply concerned by the impact on our economy.
"No decision on the health front that has an impact on the economy is being taken lightly."
Moments later, WA Premier Mark McGowan confirmed the new measures would see all Australians on board the Vasco da Gama cruise ship transferred to Rottnest Island or a hotel for their self-isolation period.
Mr McGowan also confirmed that the 800 people on board the Artania cruise ship off the state's coast, none of which are Australian citizens, would be transported to Perth Airport and airlifted to Europe under police supervision.
While acknowledging that the cruise ship situation was "extremely complicated", Mr McGowan said his priority was protecting WA citizens.
From midnight Tuesday travel restrictions will also be imposed within WA, with fines of up to $50,000 for those caught travelling between regional boundaries without permission to do so.
It is understood exemptions will only be given to those delivering essential goods, health care and emergency services and on compassionate grounds.
WA Health Minister Roger Cook announced that 24 new cases had been confirmed overnight, the youngest of which was five-months-old.
The new cases take the state's total to 255.
The news comes after Perth man Ray Daniels died from the respiratory illness at Joondalup Hospital yesterday afternoon, taking the state's death toll to two.
It is understood the man contracted the virus on board a cruise ship.
In a statement, the family said they were "completely devastated" by the sudden death of Mr Daniels, who reportedly showed no signs of being unwell until he collapsed at his home on Wednesday, March 25.