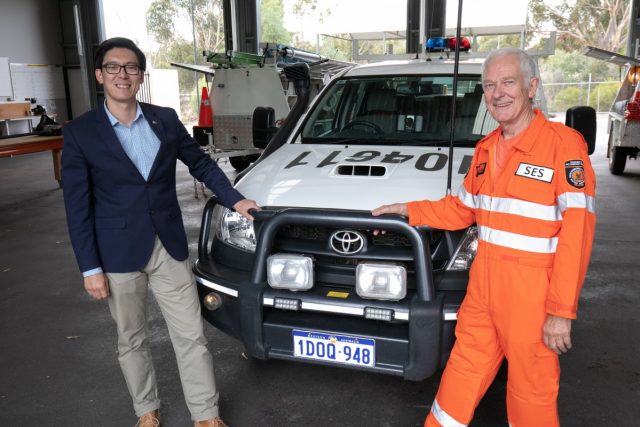 A group of local residents and community leaders are seeking to honour three of Gosnells' most respected citizens.
The late Phil Petersen served as a member of the 2/11 Battalion in North Africa and Europe during World War II, before becoming a Prisoner of War.
Upon returning to Australia, he settled in Southern River and became a member of the Gosnells RSL.
He went on to serve as a member of the Southern River Progress Association and the Southern River Bush Fire Brigade.
Vic retired from the Gosnells Road Board in 1978, before becoming a volunteer bus driver for the Addie Mills Senior Citizens Centre.
His wife, the late Merle Petersen, served as part of the country's Defence/National Emergency Service in WWII.
She became an active member of the Anglican Church of Gosnells and Anglican Mothers Union, whilst volunteering at Royal Perth Hospital.
Merle was also volunteered for the local Legacy Loral Club, a support organisation for war widows.
Vic and Merle's son, the late Phil Petersen ESM, engaged in a number of volunteering pursuits, scouting, community radio, and rally driving.
Over several decades, Phil volunteered for the Karratha SES Unit, Mandurah SES Unit, and Gosnells SES Unit.
He was an active member of the SES Volunteers Association, where he served as vice-president and president.
South Metropolitan Region MLC Pierre Yang and Gosnells SES Unit member Jim Ridgwell recently put together a petition, calling for a new road within the city's boundaries to be named 'Petersen'.
Mr Yang and Mr Ridgwell said Vic, Merle, and Phil Petersen should be acknowledged for their "exemplary service and significant contributions to the Gosnells area".
"These people worked for, and contributed greatly to, the betterment of the City of Gosnells," Mr Yang said.
"I think it is very important that we recognise and remember those who have served our community."
The petition, with more than 150 signatures, was presented to, and tabled by, the Gosnells City Council on Tuesday, April 27.
What do you think should be done? Send your Letters to the Editor to editorial@examinernewspapers.com au to have your say.