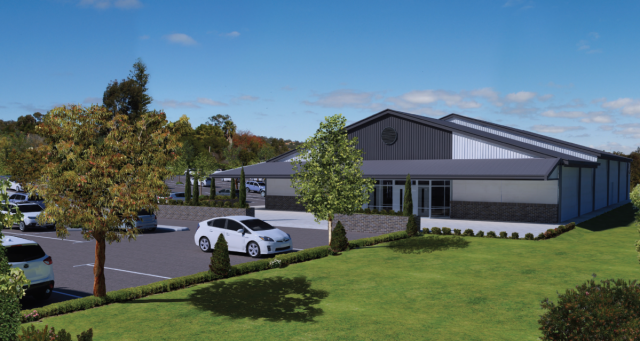 The City of Armadale has backed plans to build a $2 million church hall in Kelmscott's Brookton Valley. 
The council approved the proposal with a suite of conditions on Monday, just days after it was assessed by the city's Development Services Committee. 
The Plymouth Brethren Christian Church purchased the former orchard site on Armstrong Road back in 2018 after making the decision to relocate from its ageing hall in Seville Grove. 
The church lodged an application with the city to build a new 840 square-metre hall capable of hosting more than 400 attendees. 
But almost one-quarter of the surrounding residents opposed the original plans based on concerns about the negative impact it could have on amenity, prompting the church to reassess its plans. 
Plymouth Brethren Christian Church representative Jim Fawkes told Examiner Newspapers the initial community feedback resulted in significant changes to the proposal, including moving the hall by 40 metres, providing sewerage infrastructure and committing $600,000 to upgrading the roads surrounding the development. 
It is understood the church has also vowed to utilise local labour for its construction and undertake extensive landscaping. 
Mr Fawkes said the measures were designed to ensure the congregation could continue to build on its partnership with the local community.
"Under the proposed $2 million construction project, we will hire as many local contractors as possible, which is pretty important in these tough economic times," he said. 
"In line with our discussion with council and the community, we are planning extensive landscaping with lots of native plants, including to ensure that the hall is hardly visible from the street. 
"We already support the local Department of Fire and Emergency Services through our charity the Rapid Relief Team, and are also in conversation with them about making the car park available as a staging area for local fire services in the event of future bushfires. 
"Once we are finished, we will only use the hall a few days a week for quiet services that go for an hour or two at a time. 
"You couldn't get any less rowdy neighbours than us."