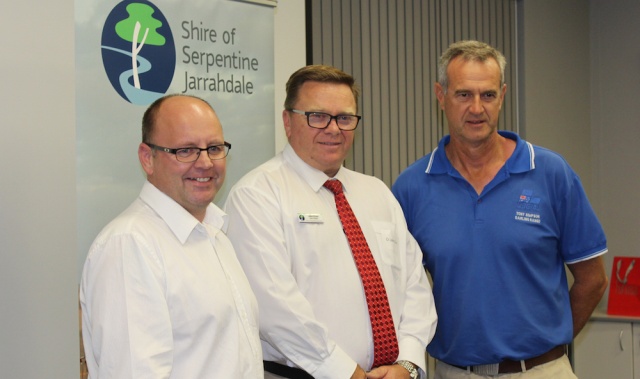 The inaugural Presidents and Chairs Forum was held at the SJ Community Resource Centre on Monday with more than 30 people in attendance.
They included 20 community leaders, council members, Member for Darling Range Tony Simpson and Labor candidate for Darling Range Barry Urban.
Serpentine Jarrahdale Shire president John Erren, chief executive officer Gary Clark and director of planning Andre Schonfeldt all presented to the audience.
Topics covered included preparing for future growth of the shire, benefits of participatory budgeting, working together as community and in the wake of the upcoming state elections the shire's five priority projects dealing with infrastructure and recreational facilities.
Mr Erren said he intended to host the meetings regularly for a number of reasons.
"These meetings will allow the shire to seek feedback on strategic initiatives, keep each other accountable and keep community leaders informed," he said.
"It was encouraging to hear the feedback from our community leaders and know they are in support of the shire's strategic vision for the future of Serpentine Jarrahdale."
Mr Erren said the state elections were less than two months away and he intended to seize the day.
"It has been suggested the seat for Darling Range will become a marginal seat," he said.
"The candidates know what the community is after and need to be behind the priority projects and the community.
"The success of the projects is the success of the community."
Mr Simpson said it was a great evening but he hoped more community groups were represented while Mr Urban said the meeting was a great avenue to bring together community leaders to discuss the future of the community, particularly ahead of the election.