Meet the new 2020 Canning Vale women's football team coach Paul Williams.
Mr Williams has been living in Canning Vale for the past 13 years and has been associated with the Canning Vale Junior Football Club as a head coach or assistant for the past 12 years.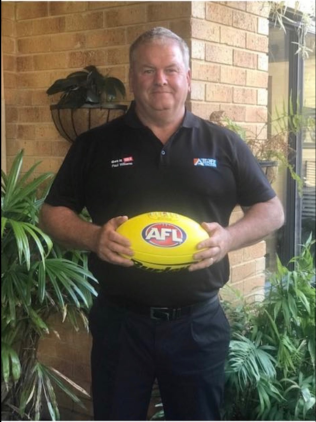 Although this was his first women's team he said this only makes him more excited to take on the challenge.
"It's an honour to be named coach of the first senior women's team at the Canning Vale Senior Football Club," he said.
"Coaching the women and enhancing their skills in a fun environment is something the coaching group is excited about and the players are going to benefit from the strong, positive influences Australian Rules Football can provide."
Mr Williams will also have the support of assistant coaches Tara Williams and Jessica Fonda as well as Jaxon Liddlelow in a coaching/ liaison role.
And to make it closer to Mr Williams' heart he will also have the support of his wife Danuta helping as a team manager and his daughter Maddison in a strength and conditioning role.
"Both of our daughters will be playing this year so it's going to be
all about the girls," he said.
"In saying this once the siren goes I'm sure the girls will rally as it's game on.
"We will definitely have a successful and fun first year of the women breaking into the senior competition."
For more information in playing next season call Mr Williams on 9398 3000.
Paul