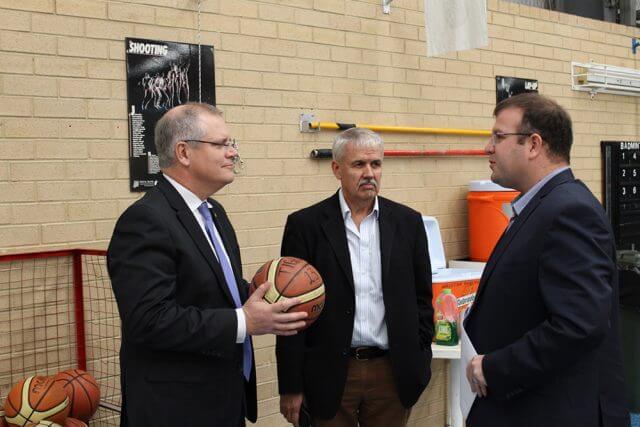 Liberal candidate for Tangney Ben Morton has moved to quell doubts over the likelihood of federal funding for the $11 million Willetton Basketball Stadium expansion following changes to the National Stronger Regions Fund.
On June 20 Regional Development Minister Fiona Nash announced a re-elected Coalition government would re-focus the billion dollar NSRF to be eligible only to regional, rural and remote Australia.
The Willetton Basketball Association has gunned for $5.5 million from the fund and had been at pains to get $2.2 million in support from the City of Canning to support its funding application.
Canning councillors agreed to the funding commitment on July 21 to support the association's NSRF application without realising the fund had been changed the day before.
The project has been an important issue for Mr Morton during the federal election campaign and he said there are other funding avenues.
"While the precise funding source that the association was hoping to apply for may not now fit, that does not mean that federal funding can't be obtained other ways," he said.
"Funding is available under the Coalition's Cities Policy and funding for these kinds of projects can always be found as part of future budget processes."
Association chair Phil Nixon said the association was also undeterred. "Until such time as some clarity comes around as to where city projects of this nature within metro areas would be sourced we're not unduly concerned about it," he said.
City of Canning acting chief executive Garry Adams said the project would need to go before council again if the federal funding source changes.
"As per the council resolution, an amount of $2.2 million was to be the city's commitment to enable the WBA to apply for NSRF funding," he said. "It also requires a commitment from the State Government of the same amount.
"A further council resolution would be required to commit funding to enable application for a different funding source."
Mr Adams said the city had shown its commitment to the WBA by allocating $40,000 in the budget to assist them to prepare an application for any funding that does become available.