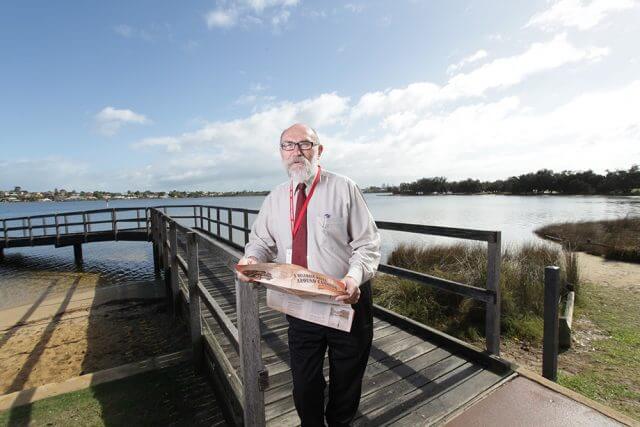 The City of Canning is collecting memories and will host events celebrating the area's long and fascinating history to coincide with the National Trust's annual Heritage Festival.
There will be vintage film screenings, World War I sound recordings, an open day at Woodloes Museum and bus tour through historic parts of the city.
Ferndale resident Warren Duffy will also work with the city to capture residents' photographs and memories of the area.
Mr Duffy has an impressive background in sparking people's interest in history, starting the popular Lost Perth website and facebook page, which has over 100,000 likes.
City of Canning chief executive Lyn Russell encouraged residents to take part in the project by bringing in their old photographs, which will be scanned and used to help build a Canning memories website.
"The city has had such a long and colourful history, we want to make sure those memories are captured for future generations," she said.
The project will be displayed at the Riverton Library on May 3 at 6.30pm.
Mr Duffy will give a short presentation on both evenings, as well as discussing the photographs and their recollections with residents.
Another highlight of the festival will be the Woodloes Museum open day on May 1 from 10am to 3pm.
Housed at the homestead of a pioneering Canning family, the museum open day will feature a variety of heritage stalls, demonstrations and exhibits.
For the full list of heritage events in the city visit www.canning.wa.gov.au.
For the complete guide to Heritage Festival events visit www.nationaltrust.org.au.