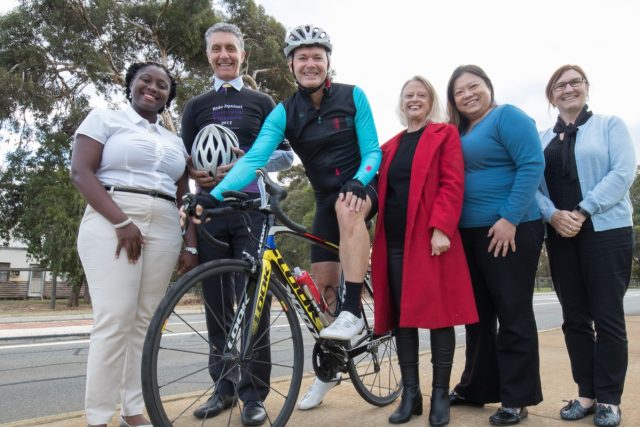 While most people will enjoy the comforts of their warm beds this weekend a team of more than 30 riders will be waking up early and clicking in to take on a mammoth 250-kilometre bike ride for charity.
This year's Ride Against Domestic Violence will start in Busselton and will see riders take on a gruelling 180-kilometre ride on day one and then a further 90-kilometres on day two from Mandurah to Parliament House via Fremantle.
For inaugural rider and Member for Armadale Tony Buti this was an event he was extremely proud to throw his support behind.
"Back in 2016 I had an idea of holding a bike ride to raise awareness about domestic violence," he said.
"I went to Tony Simpson who was a parliamentary colleague in the seat of Darling Range at the time and I asked if he wanted to join me.
"From there we invited others to join us and 13 of us completed a three-day ride from Margaret River to Bunbury, Bunbury to Mandurah, Mandurah to Perth."
The ride has grown from strength to strength every year with the campaign raising more than $170,000 for seven different refuges based from Busselton through to the metropolitan area.
Member for Thornlie Chris Tallentire said he was looking forward to taking part in the ride this year in the hope of learning where the gaps were in the system.
Starick Services, a charity which supports women and children escape domestic and family violence was one of the beneficiaries for the annual ride.
Manager of services, delivery and design Jeanine Lumsden said the money helped provide essential services and comprehensive support for those in need.
"Without the support of organisations like Riding Against Domestic Violence these important services which enrich and empower women and children recovering from family and domestic violence would not be possible and we are so very grateful," she said.
The ride will take place on May 25 and 26.
To donate visit the Ride Against Domestic Violence website.