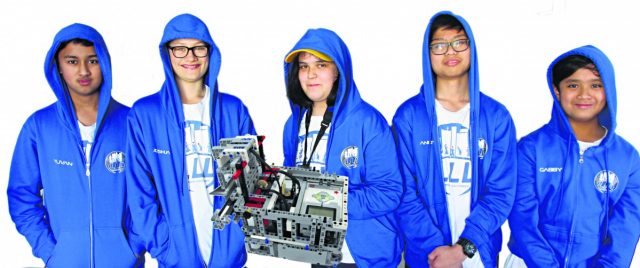 Five year seven students and LEGO maniacs competed in this year's FIRST LEGO League Australia-wide and global competition.
Lathlain Primary School students Andy Lin, Joshua Varnavides, Yuvan Muthusami, Gabby Aguilar and Ella Valles represented Australia as the Legendary LEGO League team.
The same team was last year's champion team at the regionals' in Hampton Senior High School and was second champion at national level at Curtin University's FIRST LEGO League.
This year the students went through seven robots before building their masterpiece and original robot called Mr Meme.
Twelve-year-old Ella Valles said competing at a global level was an experience like no other.
"I was fairly nervous, there are so many dedicated teams like us, but in the end, we worked hard and got to compete at this level which is absolutely astonishing," she said.
"The fact that it was with my friends just made it that extra bit better.
"I would love to continue robotics, it's definitely a noble profession and doesn't have enough females in the field."
The competition consisted of four parts – a presentation (solving a real-world problem), a robot game, a robot design and core values.
Although the Legendary LEGO League team did not receive an award in the invitational competition, they gave their very best and are still in the FIRST LEGO League top 20 best teams in Australia.