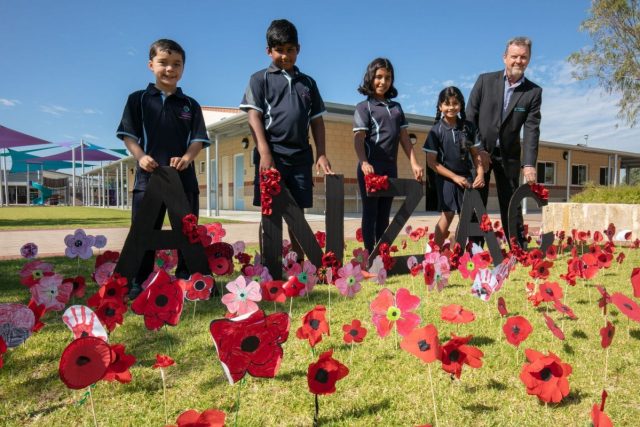 Schools across Perth's southeast managed to hold ANZAC ceremonies on Friday April 23 before Perth and Peel were sent into strict lockdown.
Aspiri Primary School scheduled their ANZAC assembly for Tuesday April 27, but had to reschedule due to COVID-19 restrictions.
The students acknowledged fallen soldiers in a different way, by making poppies to include in a display on school grounds.
Inspired by the RSLWA Poppy Project, the school had students make their own through arts and crafts.
The poppies made a big display alongside an ANZAC sign on Tuesday.
Beenyup Primary held its first ANZAC Service for the school community on Friday April 25.
President of the Serpentine Jarrahdale RSL Rob Coales delivered the commemorative address and The Ode.
Amongst other special guests and student representatives, Mr Coales also laid a wreath with Beenyup Primary's P&C President, Amara Burcham.
Special guests and members of the school community witnessed the impressive display of respect shown by the students before, during and after the service.
The school places great importance on learning about ANZAC Day and with this in mind, the students in years five and six wrote a moving poem titled, Dawn Service, which was read during the service.
Kelmscott Senior High School also held their commemorative service on Friday with Member for Armadale Dr Tony Buti in attendance.