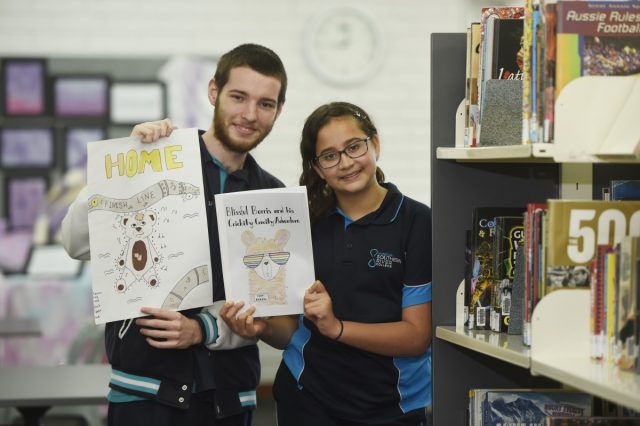 Writing a book in 24 hours seems impossible for most, but for 12 Southern River College students writing two books in 12 hours seemed like an exciting and achievable challenge.
The students participated in the Write A Book In A Day fundraiser on August 1 to sup- port sick children in hospitals.
They were given the idea for a story at 8am and had only 12 hours to produce it, print it, illustrate it and bind the book.
Divided into junior and senior teams, students from every year group came up with two completed books.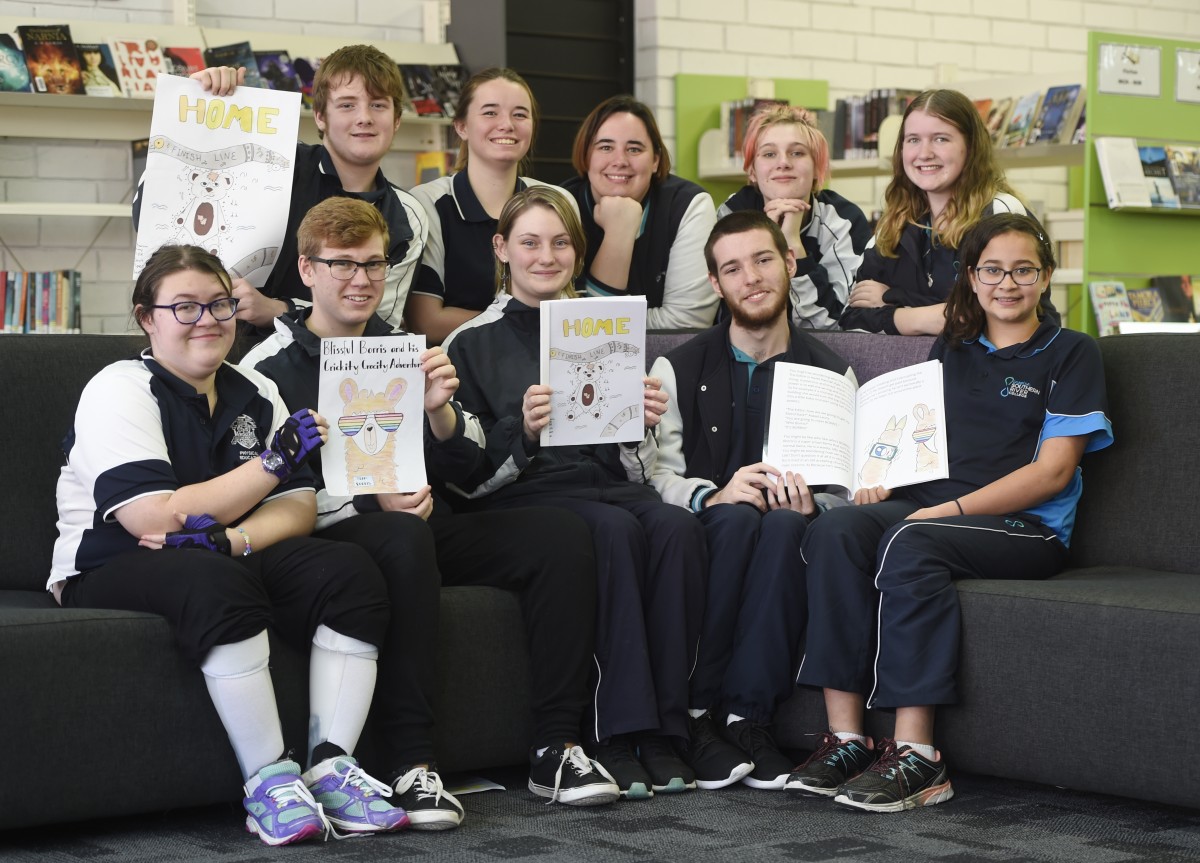 The junior team came up with Blissful Borris and his Crickety Crocity Adventure about a genius llama detective who must solve the case of a missing zoo architect kidnapped by a disgruntled crocodile.
English teacher Phoebe Ellis said the ideas flowed quickly and she was impressed with the teamwork of the students as they divided the workload and stayed focused.
"It's a fantastic opportunity for students to learn team-work, perseverance and leadership while doing something to help the community," she said.
The senior team came up with a book called Home, the story of a young Olympic medallist who, after a disappointing race, returns home to reconnect with his history and ancestors.
Librarian Erin Smith came up with the idea for the school to participate in the challenge.
"I was really impressed by the way they learnt from last year's experience and stepped up their organisation and teamwork," she said.
Year 10 student Kay Young said the best part of being involved was being able to share ideas.