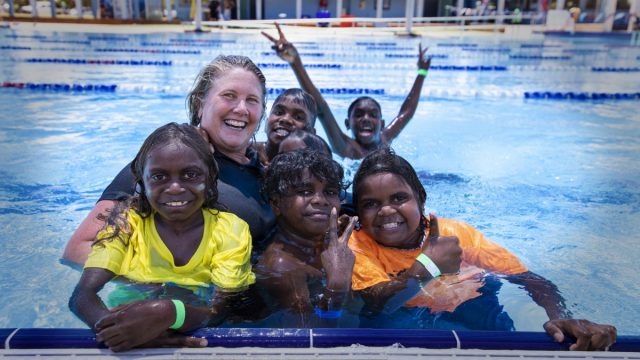 Royal Life Saving WA said the Christmas and the New Year drowning figures for toddlers was lower than in previous years.
The organisation said the introduction of pool safety initiatives has kept the number of toddlers drowning low, but said it is important that parents take classes to learn about water safety.
Royal Life Saving WA's Samantha Vigus said it is worth having classes to learn skills, including basic CPR, to keep kids safe.
"We encourage people to get in touch with our Keep Watch team to arrange something for their mothers' group or community centre to learn skills in water safety so that if the worst was to happen, then parents at least know how to respond."
Armadale Aquatic Centre provides swimming classes for infants, toddlers and adults. Whilst infant classes can't teach babies how to swim, it's important that they learn the basics of water safety at an early age.
"We can teach them the basics of floating, how to move around in the water and to not freak out if their face gets wet," Ms Vigus said.
"The infant classes encourage people have a parent and the child in the water together, which can be a bonding experience as well."
Royal Life Saving WA data shows Aboriginal children are 14-times more likely to drown than non-Aboriginal children in Western Australia.
Over half of the children involved in fatal drowning incidents in the last 10 years were Aboriginal.
"These incidents were most likely to occur at inland waterways such as rivers while participating in a range of aquatic activities including swimming, fishing and paddling."
Royal Life Saving WA said it is working on providing more classes and events for Indigenous communities across Western Australia to help combat these statistics.