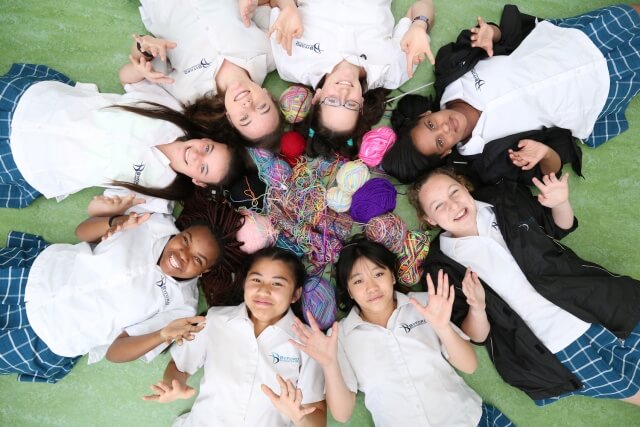 A group of Byford Secondary College students are knitting together to make blankets for animal rescue groups.
The 15 students, led by their teacher Linda Harrup, have been meeting about three lunchtimes a week to learn to knit the blankets, which will then be provided to Cat Haven and other shelters.
Ms Harrup said the idea for the knitting group came about after she recently adopted a kitten from Cat Haven and realised how quickly the shelter must go through blankets.
"Each animal at the shelter has a blanket that they go home with so they have that familiarity and (the shelter) goes through a lot," she said.
"I also wanted to get the kids involved in something and I've found the kids in Byford are very much animal people, so I put it forward to my students.
"We organised for the material to be donated so the kids didn't have to worry about giving up money they don't have but they can give up their time, which is the one thing they can do."
Ms Harrup said the group was not just helping animals in need but was also benefitting students.
"It's bringing them together and it's getting them to learn a new skill, which is fast becoming a lost art," she said.
"I've also got 12-year-old boys in year seven learning to knit and then going to their nanna's place for help.
"I never thought when I started this that I would get kids saying 'I'm going to visit my nanna because I haven't seen her in ages and I'm going to get her to help me to knit because she's really good at it.
"That never even occurred to that this would be a bonus."
Ms Harrup expected the group to expand next school term and hoped the broader school community would lend a hand.
"We're hoping people can donate materials or even just their time," she said.
To get involved email Linda.Harrup@education.wa.edu.au.