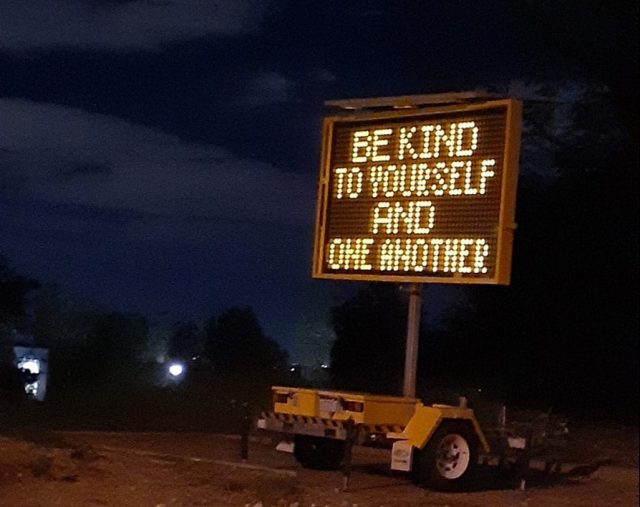 It's the simple but powerful message popping up at various locations across Armadale's CBD – 'Be kind'. 
The appeal, spearheaded by the City of Armadale, was launched in April in a bid to lighten the increasing impact of the COVID-19 crisis. 
Since then, existing events entry signs have been reskinned to display the message, which has featured in the city's digital media, local advertising and a support postcard in the City Views publication. 
Last week, electronic message boards also hit the roadside.
City of Armadale chief executive officer Joanne Abbiss said the city was driven by a desire to bring the community together during what had been a particularly difficult time for its residents. 
"With residents feeling anxious and isolated during the COVID-19 pandemic, the City of Armadale launched its appeal for the entire community "to be kind" to help lighten the increasing impact of the crisis," she said.
"In tough times, the one thing we can do is to band together as a community and collectively show a little kindness.
"The city felt it was important to unite the community during the shutdowns, restrictions and changes to our daily routines.
"The 'Be kind' message is simple, yet hugely powerful and encompasses a lot of the messaging to supporting local business, raising mental health awareness, and being grateful to those who were continuing to provide essential services. 
"I have been really encouraged by the generous and warm-hearted response from the community to the Be Kind campaign.
"There are stories everywhere of people being amazingly kind to those around them."