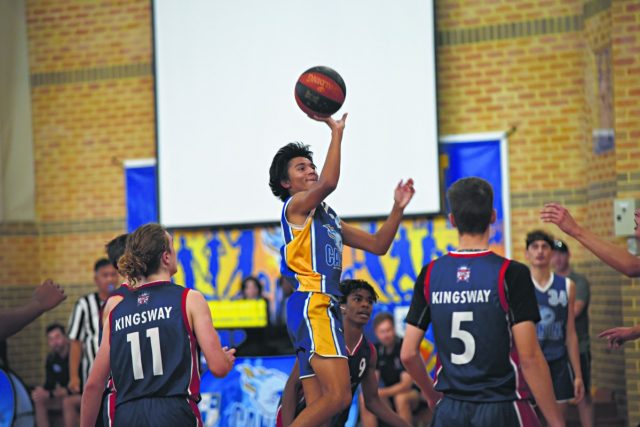 It's a long way from St Norbert College to Willoughby, Ohio, but Ethan Port-Louis has made that journey in the hopes of making his NBA dreams come true and following in the footsteps of Patty Mills, Josh Giddey and Willetton's own Luke Travers.
A product of St Norbert's specialist basketball program, the 17-year-old guard accepted a last-minute invitation to compete in two tournaments in the US over two weeks.
Coaches as Andrews Osborne Academy in Willoughby, Ohio, sent Ethan the invitation to join them as part of the National Amateur Athletic Association after seeing online footage of him playing for the St Norbert Canons.
Ethan is acutely aware that the tournaments – in Columbus, Ohio and Louisville, Kentucky – will draw the attention of National Collegiate Athletic Association [NCAA] scouts, with a birth on an NCAA team giving him a genuine shot at playing in the NBA.
"My goal and my dream is to play college basketball in America," he said.
"The trip will give me exposure to college coaches and hopefully I'll get an offer to play for a D1, D2 or D3 college in America.
"The NCAA is definitely what I'm looking at."
The preparation for the tournaments will be gruelling, with Ethan training at Andrews Osborne Academy from Monday to Thursday in addition to playing a full game every day, after getting off a 38-hour flight.
"My family have been so supportive to help me get over there, and I'm going over there by myself so it's going to be a pretty full-on experience.
"I don't have that much time to get over the jetlag before we really get stuck into the training."
"I know it's going to be a different sort of game, it will be more fast paced with more isolation and a more physical style but I'm prepared for that.
"I mean that's the game style I want to play, and if I get an NCAA offer in any division that's what I'll have to do."